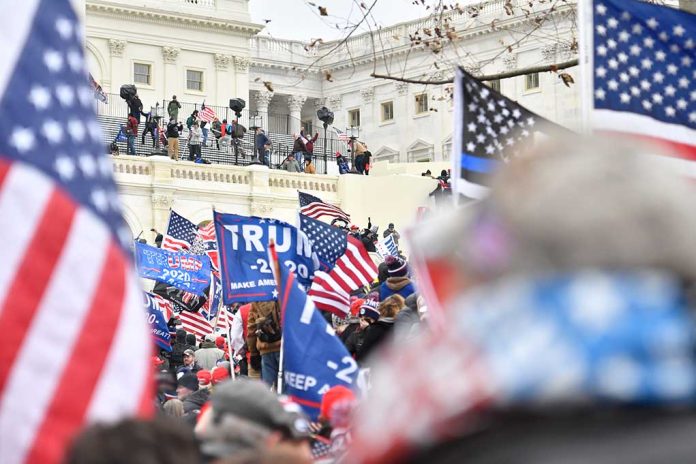 (LibertySons.org) – During the January 6 incident at the Capitol, a police officer killed Ashli Babbitt while she was entering the building. The official Department of Defense investigation and ruling in her death determined the shooting was justifiable.
Judicial Watch received internal documents from the DC Metropolitan Police through a Freedom of Information Act lawsuit. These records contained some evidence opposing the official viewpoint.
"These previously secret records show there was no good reason to shoot and kill Ashli Babbitt," Judicial Watch in Fox News. READ: https://t.co/bCqfWAJdgI

— Judicial Watch ⚖️ (@JudicialWatch) October 13, 2021
Witness statements noted Babbitt had no weapon, which a sergeant from the Capitol Police backs up. Multiple reports indicated that Ashli had nothing in her possession that the officer could have mistaken as a weapon. Official documents did say she had a folding knife in her pants, but it wasn't visible at the time of the shooting as officers had to remove it from her pants after the incident.
Statements also contradict the narrative that Officer Lt. Michael Byrd gave Babbitt a verbal warning before firing his gun. Other officers said they heard no such notification. Witnesses said the officer appeared upset following the shooting.
After viewing the documents, Judicial Watch president, Tom Fitton said he felt the government covered up a murder and should have to answer for it. Either way, Officer Lt. Byrd claims he saved lives with his actions that day because the crowd, including Babbitt, was an immediate threat to the safety of him, other officers, and members of Congress.
~Here's to Our Liberty!
Copyright 2021, LibertySons.org