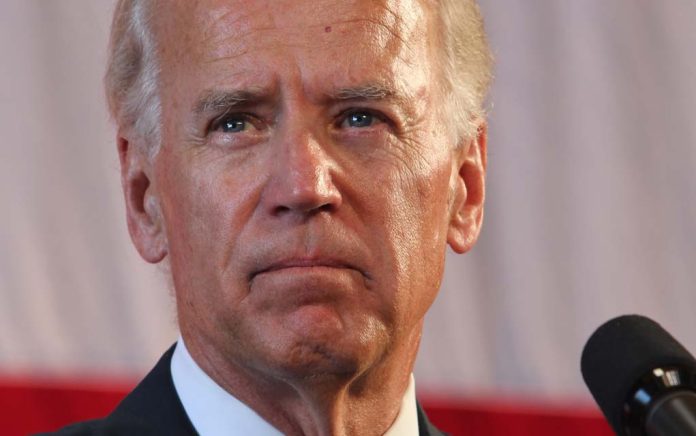 (LibertySons.org) – President Joe Biden recently traveled to Northern Ireland ahead of the country's celebration of the 25th anniversary of the Good Friday Act, which has allowed the country to live in peace since 1998. The president doesn't go anywhere without the necessary security and precautions being taken first. A person discovered sensitive documents pertaining to Biden's visit.
Security Docs On Biden's Ireland Trip Found On Belfast Street https://t.co/xwjuR73sLo pic.twitter.com/2jjzC9zP9X

— Daily Wire News (@DailyWireNews) April 12, 2023
Stephen Nolan of BBC News reported that someone, only identified as "Bill," had found some of those documents lying in the street in the Northern Ireland capital of Belfast. Bill called into the show and claimed the sensitive records were a security itinerary and disclosed the identities and contact information of officers. The caller admitted it sounded a "bit crazy" but insisted it was true.
The discovery was a breach in security that embarrassed local authorities but didn't impact Biden's trip.
Exclusive – listener calls Nolan after finding sensitive PSNI document detailing security plans for President Joe Biden's visit lying on the street

Podcast 📲 @BBCSounds pic.twitter.com/LdzTIjIeyh

— The Nolan Show, BBC (@BBCNolan) April 12, 2023
The papers came from the Police Service of Northern Ireland (PSNI). They detailed where local police would be stationed, road closures, and the security measures they were taking to detect hostile vehicles. The USA Today confirmed the authenticity of the itinerary, which was found outside the hotel where Biden had stayed, with an official with US law enforcement. The Secret Service declared it had complete confidence in its partners. PSNI told The Telegraph that it was launching an investigation into the matter.
The security document discovery comes after the US Department of Defense and the DOJ are conducting investigations into the recent leak of top secret information, including US espionage efforts against its allies and the Ukraine War. On April 13, FBI agents arrested 21-year-old Jack Teixeira, a member of the Massachusetts Air National Guard, for allegedly posting those materials online.
During his brief trip to Northern Ireland, Biden met with Rishi Sunak, the British Prime Minister. The president also spoke at Ulster University. During his speech, Biden urged the people of Northern Ireland not to fall back into the violent tendencies that once plagued the nation known as "the Troubles."
~Here's to Our Liberty!
Copyright 2023, LibertySons.org