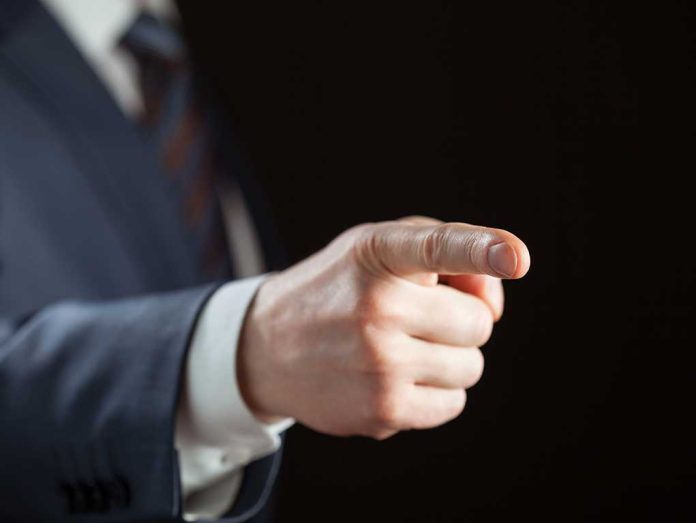 (LibertySons.org) – Marc Elias, a prominent Democratic lawyer, was one of the people behind the now-debunked Steele Dossier, which accused Donald Trump of colluding with Russia during his 2016 campaign. Despite his extensive work with the Left, the Democratic National Committee (DNC) has decided to drop him.
According to Punchbowl News, several sources confirmed that Elias would no longer be working on behalf of the DNC. The outlet noted there were several "strategic disagreements" between the two parties.
A DNC spokesperson, Ammar Moussa, stated the committee collaborates with several "law firms on voting litigation." Moussa added the DNC appreciates the work Elias and his firm, the Elias Law Group, have done over the years.
🚨🚨 BREAKING NEWS in @PunchbowlNews AM:

The @DNC has cut ties with Democratic super lawyer @marceelias https://t.co/NHGCJha2UN

— Jake Sherman (@JakeSherman) April 12, 2023
According to a spokesperson, speaking on behalf of the Elias Law Group, the firm is "proud of the work it has done for the DNC." The spokesperson added the Elias Law Group is excited to continue its work representing Democrats and the party in addition to "helping citizens vote and progressives make change" in other ways than directly through the DNC.
Elias and his firm have represented the DNC since 2009. While he will no longer be working with the committee, he will continue his practice with other Democratic groups and lawmakers. The attorney has been working on a project called the "Democracy Docket," which covers the many cases challenging voting rights across the country. Elias recently said the organization's work spans 18 states and covers 45 separate cases.
Filings with the Federal Election Commission show the Elias Law Group has raked in an estimated $100,000 so far this year from the DNC alone so far in 2023. The committee paid the firm just under $2 million, paid throughout the course of the 2022 election cycle.
Elias hired Fusion GPS, a commercial research and intelligence firm in DC, to conduct opposition research on the Trump campaign. The resulting Steele Dossier connected officials working for Trump to Russia using questionable intelligence.
~Here's to Our Liberty!
Copyright 2023, LibertySons.org