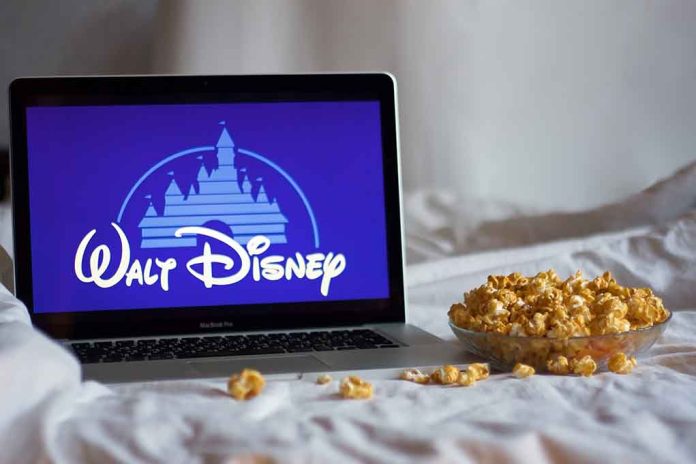 Disney Announces VERY Controversial Change
(LibertySons.org) – WDW News Today announced a company-wide policy change on July 19 for the Bibbidi Bobbidi Boutique in Disneyland, California. Prior to the COVID shutdown, cast members in the shop were known as Fairy Godmothers in Training, but in a bid to promote gender neutrality, the title is now Fairy Godmother's Apprentices. Disney said the change fits better with its new inclusivity goals.
Disney Ditches 'Fairy Godmothers' for Gender Neutral Titles https://t.co/SPqdWAcWg2 via @BreitbartNews This is ridiculous…

— Joanne # IFBAP 🇺🇲🇺🇲🌷🌷🇺🇲🇺🇲 (@USAGirl47) July 21, 2022
The Timing
The changes come as the boutique prepares to reopen for the first time since it closed during the pandemic, which is set for August 25 in the Magic Kingdom. Disney has already changed the job title on the boutique's web page, which is ready to begin taking reservations from guests for services.
Not Everyone Supports Disney's Inclusivity Angle
Florida Republican congressional candidate and Disney employee Jose Castillo said the corporation is going too woke with its recent changes. He explained the direction doesn't align with Walt's original vision, calling it an "unnecessary political statement" designed to make the far-Left happy.
Castillo claimed the entertainment giant is and will continue to alienate customers and crew members if it stays on this path. The employee said many of his coworkers are counting down the days until they can retire because they don't support Disney's new "radical agendas".
Disney's Woke Transformation
The shop's title change matches other alterations the home to Mickey Mouse has made in its parks recently. Under the Reimagine Tomorrow campaign, executives vowed to hire more cast members who are from diverse backgrounds and underrepresented communities, with the goal of these individuals making up 50% of the employees. The company also pledged to dedicate over half of its charitable donations annually to helping those in areas lacking representation.
Part of the initiative involved changing cast member dress codes to allow for more gender acceptance and cultural expression. The agenda also introduced inclusion training for new employees.
On its website, Disney highlights diversity, equity, and the ability to include everyone, saying 46% of the employees in the US are people of color, and 50% worldwide identify as women.
The company also took a public stance against Florida legislation that opponents called the "don't say gay" bill. The law prevents schools from teaching children in grades three and below about age-inappropriate topics, including gender identity and sexual orientation. Critics allege it forbids teachers from saying anything about their sexual identity unless they are straight. In a letter to crew members, CEO Bob Chapek said Disney stands with the LGBTQ+ community.
Is the Magic Kingdom enterprise going too woke and pandering to extremists on the left of the political spectrum? Are they straying from Walt Disney's dream and pushing away loyal fans?
~Here's to Our Liberty!
Copyright 2022, LibertySons.org