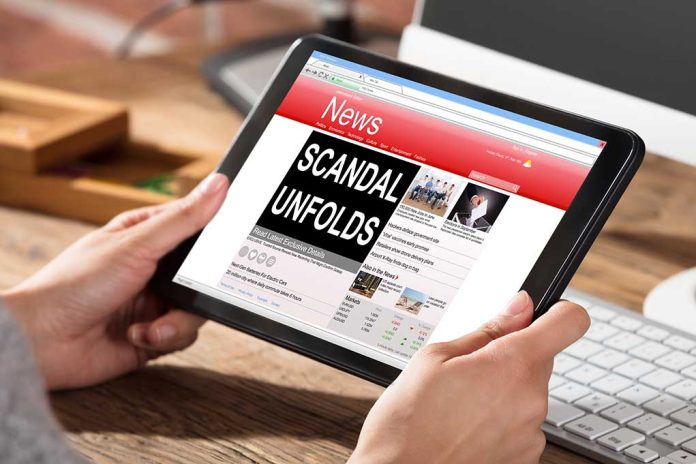 (LibertySons.org) – Former Biden administration official Sam Brinton claims his family subjected him to abuse due to his sexuality. The nuclear engineer has been the subject of headlines in the past year after stealing women's luggage on at least two occasions. Brinton is making headlines again, not for good reasons, as his family dismisses the former Department of Energy official's abuse claims.
The ex-Biden official rose to prominence within the LGBTQ community after detailing the abuse he allegedly underwent as a child during a 2010 interview. Brinton claimed that he had made several trips to the emergency room because his parents abused him for being homosexual.
Then, in 2018, the non-binary nuclear engineer wrote an opinion article published by The New York Times, again detailing the alleged abuse his parents subjected him to, even claiming his father held a gun to his head. Brinton's story earned him praise within the LGBTQ community for his bravery in sharing his story. However, a closer look into his accusations revealed various inconsistencies.
Non-binary ex-Biden official Sam Brinton's family slam abuse claims: 'Never happened' https://t.co/pBrTKXZKov pic.twitter.com/uoTdTLZGro

— New York Post (@nypost) February 20, 2023
For instance, Brinton also claims that when his mother realized that beating him wasn't getting the results she and his father hoped for, they sent him to conversion therapy. However, Brinton has never provided any information supporting his claim that a therapist subjected him to electroshock therapy and shoved needles into his fingers.
Additionally, his younger sister Rachel and their mother, Peggy Jo, recently spoke to the New York Post about Brinton's accusations.
Peggy Jo told the Post she never signed her eldest son up for conversion therapy. She also denied ever abusing him and pointed out that had she done so, emergency room records would have supported that claim. She refused to provide additional details, stating that Brinton needed to "tell his own story."
Brinton's sister also countered Brinton's claims, saying there was "no validity" to them. She denied his claim that their parents physically abused them. Rachel also backed up their mother's assertion that her brother's conversion therapy claims were false. Additionally, she said that her family has "always known the truth" but has remained silent.
~Here's to Our Liberty!
Copyright 2023, LibertySons.org