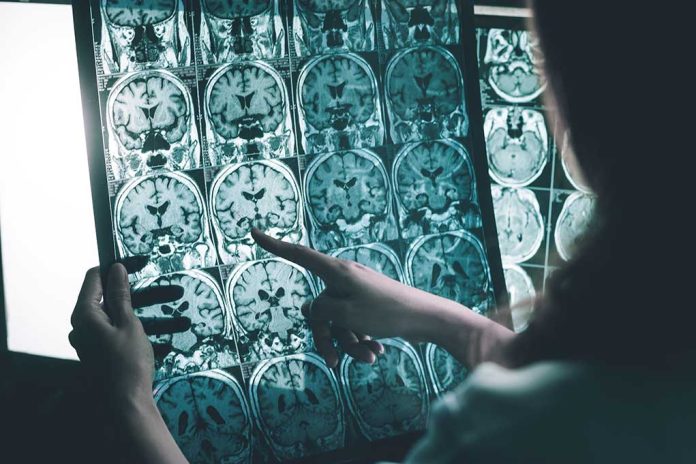 Biden Claims His Son Beau Died in Iraq — He Died of Brain Cancer
(LibertySons.org) – Mistakes and blunders in speeches are nothing new for President Joe Biden. But his latest questionable statement might just be the words of a grieving father who truly believes what he is saying. On October 12, during a speech in Colorado, the Commander in Chief expressed that his son, Beau, "lost his life in Iraq" despite the fact the younger Biden died from cancer in 2015 right here at home.
Some took that to mean the president thought his son died overseas, but previous statements from the US leader point to a different reason for his words.
Biden says son Beau 'lost his life in Iraq' during Colorado speech. https://t.co/0MwZglyW5D

— Jason Chaffetz (@jasoninthehouse) October 13, 2022
The president was in the Centennial State to designate Camp Hale as a national monument. His comments about his late son came up because the site was a training facility for soldiers prior to World War II. Major Beau Biden served in Iraq, earning the Bronze Star.
Biden has said before that he wholeheartedly believes his son's cancer resulted from exposure to toxic chemicals during his time in Iraq. But there has been no medically confirmed connection. President Biden has explained that in the Middle Eastern country, hazardous waste burn pits were close to troop barracks, exposing them to toxins. He noted that many soldiers complained of health issues when returning from service.
Still, Biden expressed a need for more research into the situation to find medical proof of a connection and has asked for funding for this cause. The president also mentioned work within his administration on trying to discover such links during his 2022 State of the Union address.
~Here's to Our Liberty!
Copyright 2022, LibertySons.org