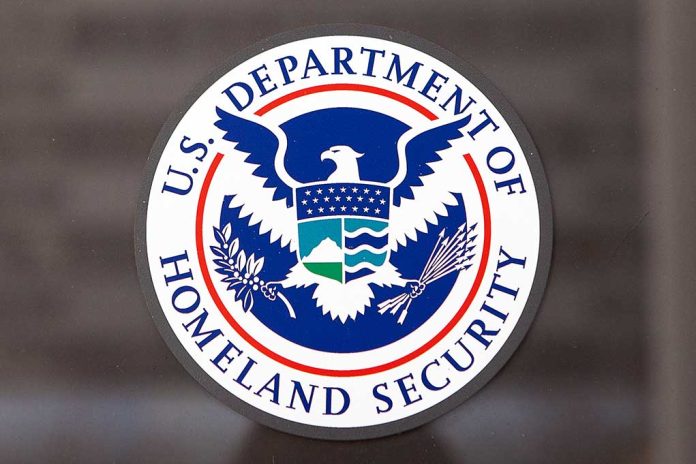 (LibertySons.org) – A Yahoo exclusive report reveals an intelligence analyst who was part of the Department of Homeland Security (DHS) accidentally came upon information outlining the plan for the January 6, 2021 attack on the Capitol. But when she tried to report the details to the DHS, officials ignored her and did nothing about the mob organizing itself to storm the governmental official building.
This is jaw-dropping and should be a much, much bigger story. How DHS had specific, highly alarming intel well in advance but failed to sound the alarm about January 6 https://t.co/iFiRu4Gq7B

— Mark Follman (@markfollman) December 14, 2022
Yahoo came into possession of a report from March 2022 by the DHS Office of Inspector General outlining the information the analyst had. It also offered the officials' reaction. The young woman, who remains anonymous for her own safety, came across the planning of January 6 when looking for a place to fish in the DC area on December 20, 2020. She spent 16 days trying to get attention from DHS officials.
Within the report is a four-page statement by the analyst outlining what she discovered. She reportedly found various online posts and documents, including active discussions about plans to overthrow the government and assassinate sitting members of Congress and others who might get in the way of preventing the election certification.
The analyst also found communications about bringing weapons into the Capitol building and bypassing detection. She said there were statements referring to starting another civil war, direct threats toward government officials, and maps of the building's inner workings and tunnels.
The worker said she alerted a member of the Counterterrorism Mission Center on December 21, 2020, who advised her to forward the information to another office within the DHS Office of Intelligence and Analysis, marking it as "urgent." But slowdowns occurred, and no alerts happened. The analyst followed up in the days leading up to January 6 to no avail.
Yahoo reached out to the DHS for comment, but the officer refused to remark on the matter.
~Here's to Our Liberty!
Copyright 2022, LibertySons.org