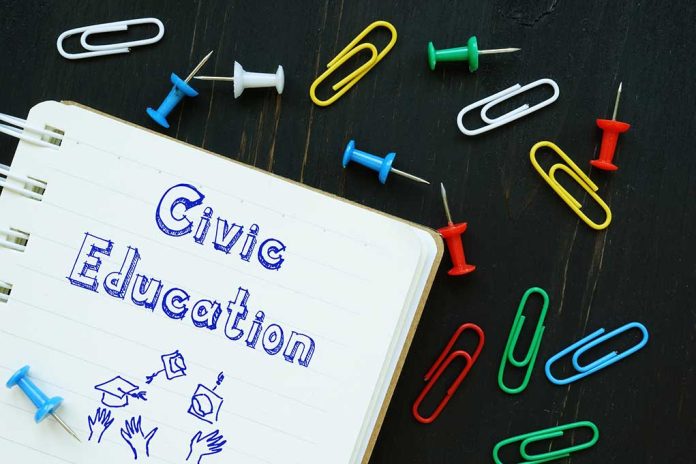 (LibertySons.org) – Florida's Republican Governor Ron DeSantis is someone who gets things done. He has been incredibly active in promoting conservative ideals in his state and serving as a leader on the national scale for the Republican Party. Many say he has what it takes to run for the presidency in 2024.
It came as a shock to Republicans when DeSantis vetoed a civil literacy education bill on June 29, 2021. Florida's legislature drafted the law to establish a civil course for high school students, and it unanimously passed in both the Senate and House.
DeSantis' veto stuns Republican sponsors of bill promoting civic literacy in students https://t.co/ziIh0KP3U4

— America's Hot Topics (@america_topics) July 1, 2021
DeSantis explained the rationale for his decision in a brief veto letter. As he explained, the curriculum for grades K-12 is already well developed. Continuing, he stated his concern that this bill could potentially promote a "preferred orthodoxy" unsuitable for some institutions.
Christina Pushaw, a spokesperson for DeSantis, further elaborated on the reasoning behind the veto. According to Pushaw, DeSantis decided to nix the bill because it could become a vehicle to "bring political indoctrination and activism" to classrooms.
As it turns out, what many initially perceived as a confusing move makes sense in light of these explanations. DeSantis lived up to his well-earned reputation, standing up for conservative beliefs while protecting Florida children from potential indoctrination.
~Here's to Our Liberty!
Copyright 2021, LibertySons.org