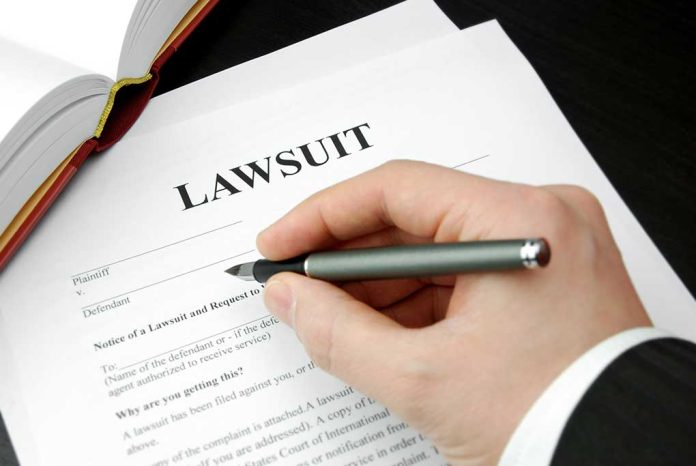 They Forced Her To Take a Nude Drug Test!
(LibertySons.org) – Last year, Deputy Police Chief Jennifer Knight failed to complete a random drug test, and the city suspended her. She did get her job back, but now she is suing the city of Columbus, Ohio, and various high-ranking officials, for what she says is discrimination and retaliatory action for a previous case she worked for the Internal Affairs Bureau (IAB). The officer claims the department forced her to undergo multiple humiliating nude substance tests since her reinstatement.
Deputy police chief sues Columbus over required nude drug tests, other 'retaliation'https://t.co/S83eNTgRQY

— Siri Rathod (@sirimahanthesh) August 9, 2022
When she came up for a random drug test in November 2021, the chief let the testing coordinator know she could not make it to either of the two available time slots. The Columbus Dispatch reported the usual response to that issue is to move on to the next randomly selected person. That did not happen. Instead, the department considered it a failed test, which led to her suspension.
While the city reinstated Knight a month later, she was required to take additional drug tests — naked — in front of an overseeing witness. The deputy police chief also had to complete counseling, even though she never tested positive for any drug or had a substance abuse problem.
Knight's lawsuit explained why people in the department might want her out. She was instructed to write a complaint about an officer who wrote a tell-all book detailing alleged racism within the force — a move she believes is fueling backlash against her.
She now thinks her brothers in blue want to force her into retirement or have her terminated for cause. She is asking for punitive, compensatory, and special damages, along with an injunction.
~Here's to Our Liberty!
Copyright 2022, LibertySons.org