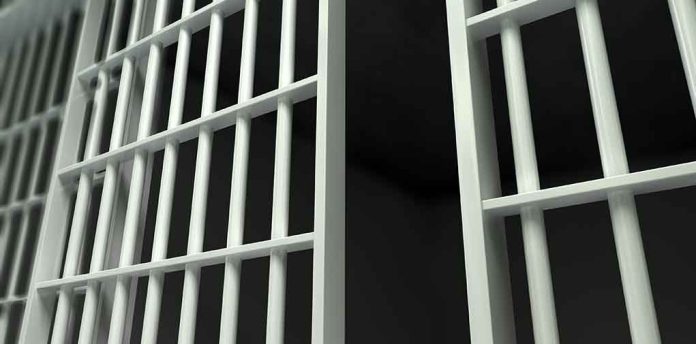 Victims Speak Out After Learning Serial Criminal Will Be Released
(LibertySons.org) – Richard Troy Gillmore, an admitted serial rapist with at least nine victims, is currently set to be released from prison sometime in December after spending over 30 years behind bars. Now in his 60s, the notorious criminal will depart the penitentiary as a level 1 sex offender without ever having to notify residents of his whereabouts or where he intends to stay. Victims who suffered his attacks are expressing outrage over the lax guidelines, calling him "dangerous."
A convicted rapist who confessed to attacking nine young girls and women in the Portland area in the 1970s and '80s will be released this year as Level 1 sex offender. https://t.co/PCu2raCrU5

— News Pug (@news_pug) October 11, 2022
Gillmore was originally convicted of assaulting 13-year-old Tiffany Edens in 1986. According to Oregon Live news, the now-adult woman posted on social media that she received an alert from the Victim Information and Notification Service about his release and is still working through her feelings about it.
Danielle Tudor, who Gillmore assaulted when she was just 17 years old, was particularly outraged when she learned that the courts designated him a Level 1 sex offender. She pointed out that authorities labeled him dangerous during the original trial and was confused about the recent decision.
Gillmore also assaulted Colleen Kelly, a 13-year-old teenager, in 1980. She said the violent offender's release made her intensely anxious and fearful for women still living in the region.
Dylan Arthur, an executive director who serves on the Oregon Board of Parole and Post-Prison Supervision, confirmed that authorities psychologically evaluated Gillmore as part of a parole board review in 2016. Confoundingly, officials overseeing the case deemed him dangerous and predisposed to crime. So, what changed?
As Arthur also noted, Gillmore's Level 1 designation ultimately came from the results of a Static 99 risk assessment, a standard protocol used to determine a convicted criminal's risk for recidivism after release. It ultimately found him to not be a threat to the public despite the board's 2016 findings. Gillmore will still have to register as a sex offender and will be supervised for at least three years post-release.
~Here's to Our Liberty!
Copyright 2022, LibertySons.org