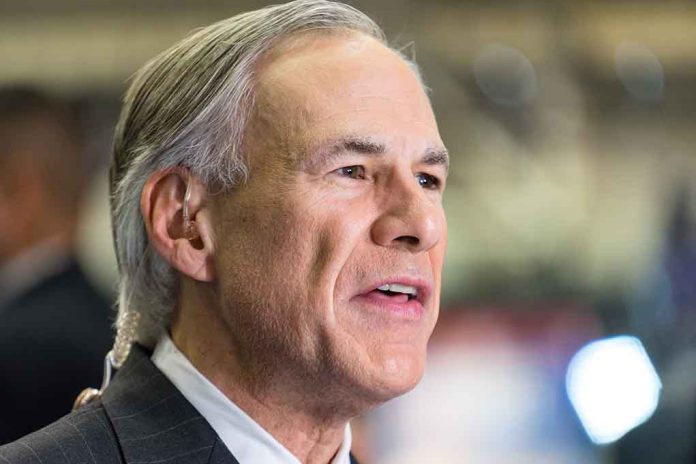 Democrat Meltdown – Look Who's Showing Up in Their Sanctuary Cities!
(LibertySons.org) – Citing failed Biden administration policies on the southern border, Texas Governor Greg Abbott (R) has been sending buses of illegal immigrants to New York City. Government officials in the Big Apple aren't happy with the move. NYC Mayor Eric Adams condemned the situation and threatened to send people to the Longhorn State to campaign against the governor, who is up for reelection in November.
N.Y. Democrats "Hypocritically Upset" Over Migrants Arriving in N.Y.

Governor Abbott: Biden has surrendered our southern border to illegals and cartels as #Texas border communities are overrun#BorderCrisis #SecurityCrisis #BidenCrisis #TheFive https://t.co/cq3yzRBf9t

— Dr. Scotty Rotten (@Scottsbriefs) August 11, 2022
The mayor greeted a load of people coming from the southern state on August 7 while voicing his concerns about how terrible it was for Abbott to send them. Adams claimed some didn't even want to be in New York and had other destinations in mind.
Abbott countered the complaint, explaining every person who got on a bus signed a paper, available in multiple languages, acknowledging where they were going. Nobody forced anyone to leave. He said because Adams is running a sanctuary city, the mayor should be incredibly welcoming to anyone coming there.
Representatives Alexandria Ocasio-Cortez (D-NY) and Adriano Espaillat (D-NY) had issues with Abbott's plan. They said these people don't have the proper paperwork, which could lead to missed court dates and other immigration compliance problems. They also expressed concern the migrants may lose out on benefits from the government.
The Texas governor maintains he is only taking this action because the White House has forced his hand. He said the number of immigrants going to NYC is only a fraction of those overwhelming border cities in his state. The Texas leader explained that unless Biden can beef up the handling of the crisis, he will keep bussing out migrants to reduce his own burden.
~Here's to Our Liberty!
Copyright 2022, LibertySons.org