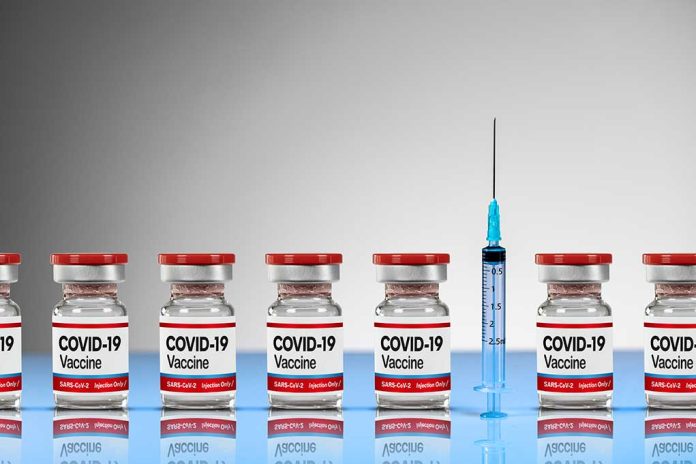 (LibertySons.org) – During his March 1 State of the Union, President Joe Biden proclaimed the United States had made great progress in the COVID-19 pandemic. He remarked about how the country was moving forward and getting back to normalcy. If this is true, why are so many Democratic staff members still out of the office due to the virus?
A Washington Free Beacon investigation revealed that many staffers have not returned to work because of the pandemic, keeping offices closed. Multiple top Democratic lawmakers are among those who haven't yet returned despite many restrictions lifted nationwide.
Trust The Science? Many Democrats In D.C. Still Haven't Returned To In-Person Work https://t.co/b6Nlkyz49S pic.twitter.com/o3inR4Bjb3

— Daily Wire (@realDailyWire) March 22, 2022
Senate Majority Leader Chuck Schumer (D-NY) has a front desk without anyone attending it and no other workers available. Senator Catherine Cortez Masto (D-NV) has her office shut with a sign saying it doesn't require cleaning. Senator Bernie Sanders (I-VT) also has a note stating his office is not open to help combat the spreading of germs. Many others have signs noting restrictions, such as no handshakes, or they continue to prohibit visitors.
With Biden's joyous statements about how the United States is back on its feet, with an emphasis on returning to normal, some on the Left haven't gotten the message. When will they allow workers to return to the office and end pandemic-era restrictions?
~Here's to Our Liberty!
Copyright 2022, LibertySons.org