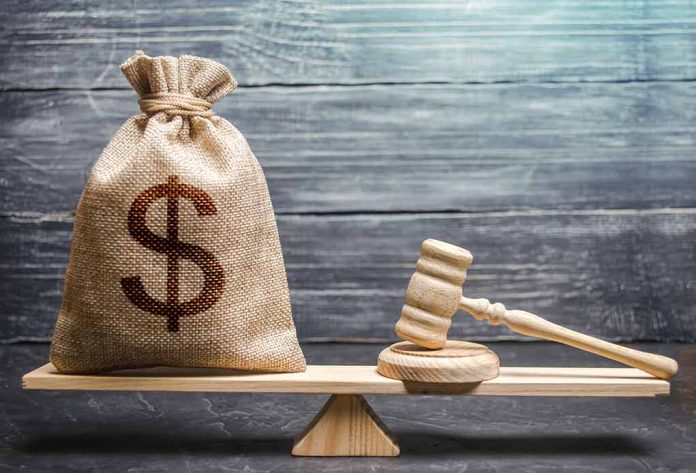 (LibertySons.org) – A group of 89 House and Senate Democrats signed a letter to President Joe Biden on Wednesday, August 23. They expressed concerns and disappointment over the Supreme Court decision in Biden v. Nebraska ruling against the president's ability to establish a loan forgiveness program, announced August 24, 2022. The program would have canceled nearly $430 billion in debt principal, affecting almost all government student loan borrowers.
The Democratic lawmakers, many of whom lean toward the Progressive arm of the party, urged the commander-in-chief to take urgent action to assist student loan borrowers further. The government rescheduled loan repayments to begin again on October 1 after placing payments and interest on hold for more than three years. However, the resumption of loan repayments comes at an economically precarious time for many families.
Biden Announces the SAVE Plan
In their letter, the Democratic lawmakers referred to Biden's Saving on a Valuable Education (SAVE) plan, an income-driven repayment (IDR) plan basing payments on borrowers' incomes and family sizes. Besides making repayment more affordable for many families, the program also forgives outstanding balances after borrowers make payments for a certain number of years.
The SAVE plan is one of several rulemaking processes the Biden administration announced after the SCOTUS ruled against the president's executive action forgiving debt. The Department of Education finalized the program on August 22. Moreover, the administration issued a fact sheet discussing some of the benefits borrowers might accrue by signing up to the SAVE plan, including
Cutting payments on undergraduate loans by half from 10% of a borrower's discretionary income to 5%
Reducing many borrowers' payments to $0 because the IDR calculates discretionary income using a formula that figures the difference between a borrower's adjusted gross income and 225% of the US Health and Human Services poverty guideline for the borrower's family size
Maintaining borrower's balances so long as they continue making their required payments. Even if the borrower's payment on the SAVE plan doesn't cover their monthly interest accrual, the Department of Education will stop charging monthly interest as long as borrowers continue making regular payments.
Providing early forgiveness to low-balance borrowers. Under the plan, borrowers with principal balances of $12,000 or less may qualify for loan forgiveness after 120 payments (or 10 years). Each additional $1000 principal borrowed would add 12 payments up to a maximum of 20 years for undergraduate-school borrowers and 25 years for graduate-school borrowers.
Congressional Democrats Want More
Despite Biden's announcement that he has provided debt relief to nearly 3.4 million citizens by canceling $116 billion in loan debt through the new SAVE program, Congressional Democrats pointed out in their letter that many millions more are awaiting a life-changing reprieve. While they applauded the help afforded by that program and the On-ramp repayment program, a plan to help borrowers minimize the credit and financial consequences of missed or delayed repayments from October 1, 2023, until September 30, 2024, they insisted the president must do more because 20% of borrowers are facing default.
The lawmakers pointed out how slow the rulemaking process progresses and that the president needs to institute more rules as quickly as possible to provide relief to families in need and combat political opposition seeking to oppose the new rules legislatively or through the courts.
~Here's to Our Liberty!
Copyright 2023, LibertySons.org