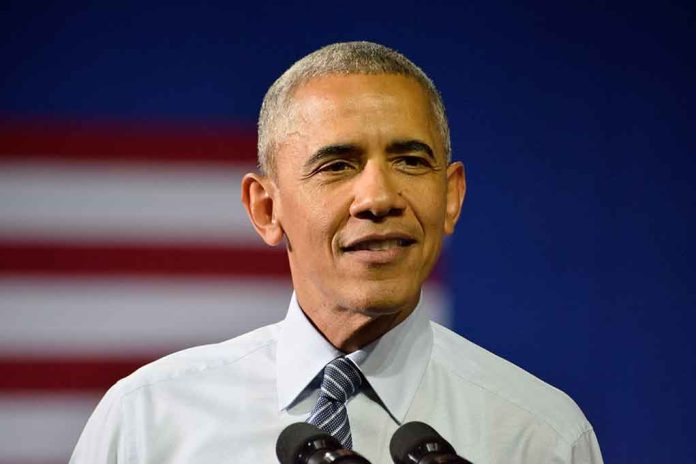 (LibertySons.org) – Democrats are showing signs they are not feeling secure about their chances of success during the upcoming midterm elections this November. With the president and vice president pulling in low approval ratings and multiple legislative failures, there has been a wave of retirement announcements on the Left. This situation has led to the party calling in the big guns.
House Democrats held a virtual meeting with former President Barack Obama on February 10. Representative Hakeem Jeffries (D-NY) arranged the private meeting to discuss election strategy. Speaker of the House Nancy Pelosi (D-CA) also helped lead the conversation throughout the call.
REPORT: Obama To Speak To House Democrats Alongside Pelosi Amid Wave Of Retirements https://t.co/U9yhprBF2k

— Daily Caller (@DailyCaller) February 9, 2022
The meeting's agenda reportedly included an in-depth discussion about the 29 Democrats who are not seeking reelection. Issues covered related to passing legislation and working on a revival of the Build Back Better Act.
Insiders indicated that Pelosi spoke about her decision to run again and the goal to retain her leadership position in the House. The meeting comes at an important time as morale is low within the party due to the Biden administration's shortcomings and sinking polling numbers. Concerns his sinking ship could take down the Democratic Party itself during the upcoming midterms also serve to lower morale.
Obama has stayed out of the public eye for the most part since he left office in 2017. Some see his participation in the event as a last-ditch effort to regain some stamina heading into the midterms.
~Here's to Our Liberty!
Copyright 2022, LibertySons.org