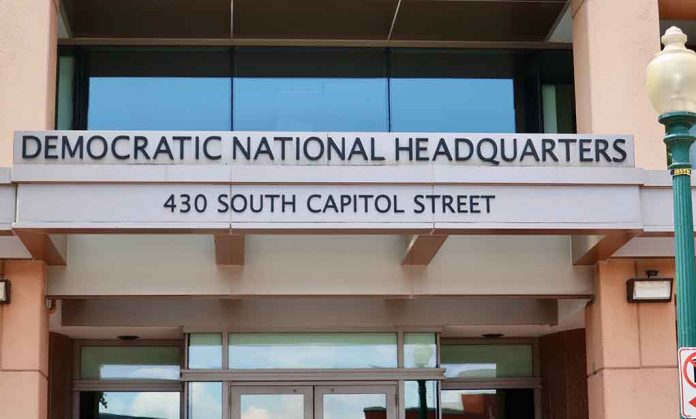 (LibertySons.org) – Robert Kennedy Jr., the son of former US senator and Attorney General Robert Kennedy (D-NY) and nephew of former President John Kennedy (D), filed the required documents with Federal Election Commission to run for president as a Democrat in 2024 on April 5. Two weeks later, he formally announced his candidacy at an event at Boston's Park Plaza Hotel. However, a liberal strategist and news commentator recently indicated that Democratic National Committee (DNC) would change its primary process to stop his campaign if necessary.
On May 5, Symone Sanders-Townsend discussed Kennedy's prospects of winning the Democratic nomination in 2024 with the live panel of MSNBC's Morning Joe. Host Joe Scarborough pointed out that Kennedy was currently polling at 19% without having done much to promote his campaign so far. He asked if he could present a viable "challenge" to President Joe Biden's effort to seek a second term.
Sanders-Townsend, a longtime liberal strategist and former chief spokesperson for Vice President Kamala Harris, nearly rose out of her seat in response to the host's question. She told Scarborough she was trying her best not to laugh at the proposition.
Robert F. Kennedy Jr is polling at 19% and he's running as a Democrat for President. I explain why this is laughable + what the reality of the situation is
(Spoiler alert, no Dem primary): pic.twitter.com/JjJu0Rf3uR

— Symone D. Sanders Townsend (@SymoneDSanders) May 4, 2023
Scarborough pointed out that many people thought the same thing about former President Donald Trump after he announced his bid for the Republican nomination in 2015.
Sanders-Townsend said things were different that year. Republicans held a primary that year since they didn't have an incumbent candidate in office. Continuing, she explained that things aren't the same for "mealy-mouthed Democrats" heading into the 2024 primary season.
The current president is a Democrat and one who is seeking a second term, she explained. Continuing, she said the DNC wouldn't "facilitate a primary process" to allow an outlier candidate like Kennedy, Marianne Williamson, "or anyone else" to present a challenge to Biden's reelection efforts.
Cutting to the chase, she said if a viable candidate emerges, the DNC will take steps to shut them down. "There will be no debate," she stated, adding that the party heads wouldn't open up the "primary process for debates" to allow someone to challenge the current head of the Democratic Party.
~Here's to Our Liberty!
Copyright 2023, LibertySons.org