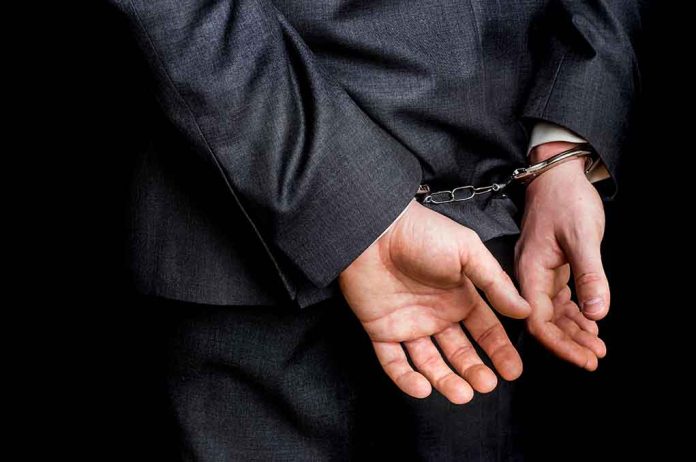 (LibertySons.org) – Many investors hold cryptocurrency as the future of money, but the form of trade has recently stumbled. Part of the problem was likely the downfall of FTX, an exchange that filed for bankruptcy on November 11. Seemingly behind the collapse of the influential company was the founder and former CEO, Sam Bankman-Fried. The troubles facing FTX appeared to result from misaligned actions by the ex-executive, whom officials arrested at his home in the Bahamas on December 12.
Multiple Legal Cases
Bankman-Fried's arrest on the island came with an indictment on eight federal criminal charges in the United States. The counts include fraud, money laundering, and campaign finance law violations.
Prosecutors allege the former FTX CEO funded his trading firm Alameda Research through loans from FTX, which gave him an "unlimited line of credit" using customers' money. He then borrowed from the funds to make large purchases of real estate and other luxury goods. He also donated billions of dollars to Republican and Democrat campaigns, including a $5.2 million offering to the Biden campaign in 2020. Bankman-Fried allegedly covered his tracks with improper reporting habits.
But the criminal indictment is not Bankman-Fried's only legal trouble. He is also facing a lawsuit from the US Securities and Exchange Commission (SEC) for violations of at least the Securities Act of 1933 and the Securities Act of 1934. In addition, the Commodity Futures Trading Commission (CFTC) filed a case against him, Alameda, and FTX for fraud similar to the criminal indictment.
An Unusual CEO
Bankman-Fried founded FTX in 2019. His public image was much different than the typical business professional. He was casual and laid back with wild hair. The businessman didn't bother to dress up, even for important panel appearances.
FTX grew to be a major player in cryptocurrency and was so influential that its bankruptcy rocked the industry. Bankman-Fried's actions have seemingly been detrimental to the crypto market. His alleged illegal activity has even led to an investigation in Congress. The House Financial Service Committee held a hearing about FTX on December 14 in which the defendant was supposed to testify — he refused.
Bankman-Fried could face severe consequences from all his pending legal cases. He may no longer be allowed to engage in securities trading at a professional level. For the criminal charges, he could serve up to 115 years behind bars if found guilty on all counts. The defendant is fighting extradition to the US.
~Here's to Our Liberty!
Copyright 2022, LibertySons.org