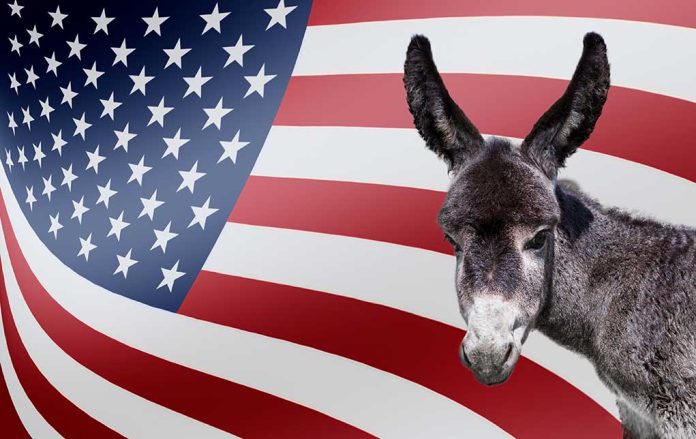 (LibertySons.org) – Considerable attention has been placed on the proper handling of sensitive documents after the FBI seized several files bearing classified markings from former President Donald Trump's Mar-a-Lago residence during an August 2022 raid. Subsequently, classified documents have been found at properties linked to President Joe Biden and former Vice President Mike Pence. Likewise, a new report indicated that a research group linked to Democrats obtained confidential files without proper authorization.
Representatives Mike Rogers (R-AL), Chairman of the House Armed Services Committee, and James Comer (R-KY), Chairman of the House Oversight and Accountability Committee, recently sent a letter to Defense Secretary Lloyd Austin. According to the document, the Air Force Secretary's Office (OSAF) told them it released the individual records of 11 people to a private research firm.
Democrat-tied research firm improperly acquired personnel files of 11 service members: lawmakers | Just The News https://t.co/3dpk7nD6Tf

— John Solomon (@jsolomonReports) February 20, 2023
According to the Republican representatives' letter, the OSAF provided the files to the firm after it reportedly disguised itself to gain access to the sensitive information without consent or the necessary authorization. The letter also advised that the Air Force has already admitted that it "inappropriately released" the files of Jennifer Ruth-Green, a former GOP congressional candidate, to the research firm in question, Due Diligence Group (DDG), and that it revictimized her "by releasing details about her sexual assault."
The lawmakers said the release of the personal information of military personnel not only brings issues with securing the files to light but also raises concerns of political prejudice and potentially criminal intent. The congressional Republicans added that the Air Force's conduct is "at a minimum, unacceptable," adding that DDG's conduct could be unlawful.
Rogers spoke with Just the News and mentioned that further investigation was necessary. The Armed Services Committee Chairman noted that a left-leaning group, which claims to provide its clients with knowledge and insight to influence their strategies, would commit fraud to obtain service records was appalling. Rogers declared there would be an investigation into the matter, adding that the Air Force "failed to protect" its service members.
~Here's to Our Liberty!
Copyright 2023, LibertySons.org