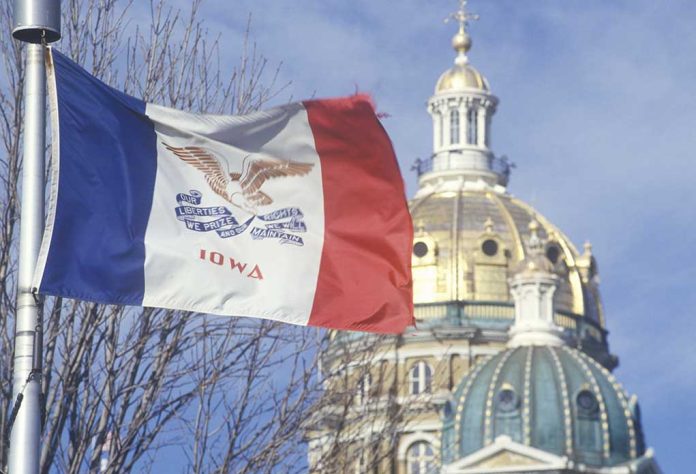 Media Conveniently Ignore Allegations Against Democrat Leader
(LibertySons.org) – The Iowa Senate race is putting Mike Franken (D) against long-time Senator Chuck Grassley (R). The GOP candidate has held the position since 1980 and hasn't seen a good run against him until now. His opponent has been holding his own, with a FiveThirtyEight poll showing, as of September 13, that the Republican has a narrow lead at 48.8% to 41.5%. However, the Democrat and former Navy vice admiral may take a hit with a recent scandal tarnishing his name. The trouble is, most media sources are sitting on the story.
The Scandal Breaks
The Iowa Field Report published an exposé on September 19 after viewing an incident report from the Des Moines Police Department. The publication shared that Franken's former campaign manager, Kimberley Strope-Boggus, had filed a complaint, claiming the senate candidate assaulted her when they were out for drinks on March 18.
Franken fired Strope-Boggus in February, but he took her out that night to discuss her possible return to his campaign. When they were parting ways, she said he forced a kiss on her mouth. She was not malicious in her report, admitting she didn't think of it as a sexually charged incident, but it was offensive.
The former campaign manager explained to officers Franken treated most women disrespectfully. She described his attitude as "old school" and said he saw nothing wrong with his interactions despite them crossing a line and making the women uncomfortable. She also noted witnessing the Democrat commit such acts many times before.
The situation did not result in criminal charges against Franken, as prosecutors said they lacked sufficient evidence. They didn't even interview him, by his own admission.
The Candidate's Reaction
Franken denied any wrongdoing. He said the incident never even happened. The former military officer pointed to his clean past, noting there have never been similar allegations against him. He also stated he believes people see this as nothing but a GOP-led witch hunt, and a way for Republicans to boost their poll numbers by pulling him down.
He may be right that voters aren't really talking about what happened, but it could be because they don't know. The incident largely went unreported, except in local Iowa media. The national news never broke the story until Politico published a piece that largely slanted in Franken's favor, talking more about his campaign against Grassley and how he expects to walk away with a win.
Grassley's spokeswoman Michaela Sundermann said the special treatment is because of his party affiliation.
~Here's to Our Liberty!
Copyright 2022, LibertySons.org