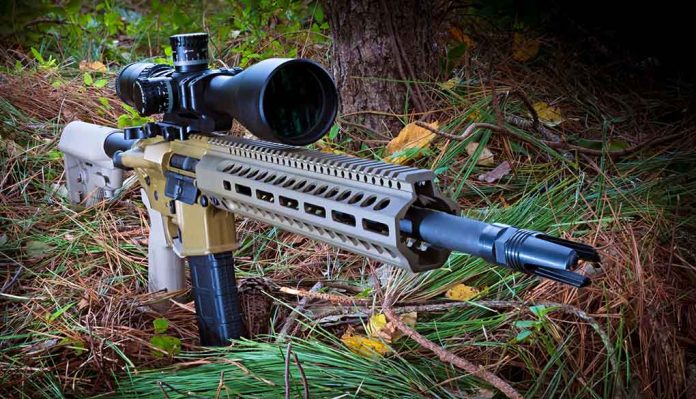 New 1000% Tax Will Be Implemented If Democrats Pass This
(LibertySons.org) – The gun debate is taking a new path in Congress. Representative Don Beyer (D-VA) is working on a proposal to institute a 1,000% tax on AR-15s. He explained the goal is to move it through both houses without Republican support. He called it a "creative pathway to actually make some sensible gun control happen."
ICYMI: @RepDonBeyer to roll out a plan for a 1000% tax on AR-15 style weapons meant to pass with only Dem votes in reconciliation.

He's the first Dem to introduce a bill to levy an aggressive gun tax in this Congress https://t.co/VwM6VNRCm9

— Joseph Zeballos-Roig (@josephzeballos) June 6, 2022
Beyer also referred to the tax as a "fee," explaining that seeking the excessive percentage rate would qualify the bill for reconciliation. This process would allow the 50/50 split Senate to pass the legislation without any input from the GOP members.
With price estimates for AR-15s at $500 to $2,000, the proposed tax could raise the cost of buying one to anywhere from $5,000 to $20,000. The high price tag is Beyer's goal. He said his tax would sidestep a ban by making the cost so high that it would naturally result in control measures.
The representative wants to target all assault weapon purchases with the tax, although there would be exemptions for law enforcement, military, recreational, and hunting sales.
While Beyer may have constructed the legislation to bypass objections from Republicans, not all Democrats may be on board. With the upcoming midterm elections, some members may not be likely to do anything this drastic because it could cost them votes.
Do you think Beyer has the right idea or do you feel the legislation goes a bit too far?
~Here's to Our Liberty!
Copyright 2022, LibertySons.org