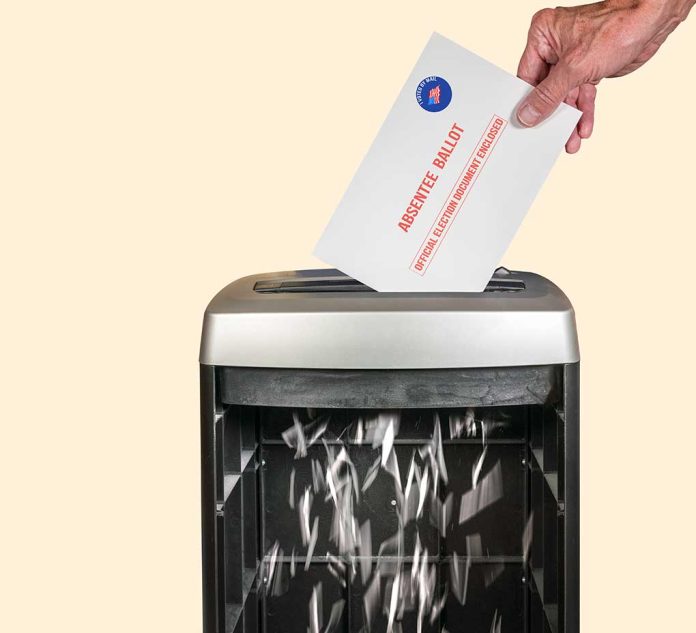 (LibertySons.org) – There has been no shortage of 2020 election audits, with many still ongoing. In Arizona, the state Senate is hard at work overseeing the audit of the election results from Maricopa County.
Initiated by Senate Republicans, the audit is looking into potential issues with the results that gave President Joe Biden a win of 45,109 votes over then-President Donald Trump. The goal is to ensure election integrity moving forward.
A Problem Surfaces
In early May, the Senate audit team discovered an election-related database directory was missing. Upon further examination, auditors said they thought someone deleted it. Of particular concern is the fact the directory contained information about the tallying and reporting of voting results.
Whatever was in the file would have been covered under a Senatorial subpoena delivered to the Maricopa County Board in January. However, the deletion appears to have occurred after that time and directly before the officials handed over the voting machines to the Senate.
The audit team may have since found the missing database files. They recently posted a tweet indicating that county officials probably still have the files.
https://twitter.com/ArizonaAudit/status/1392546579450515457
More Issues
The Arizona Daily Independent reported on May 12 that the audit team found additional problems:
No tamper-evident seals or sealed bags for ballots
Ballot batch count issues
Disparities between ballot counts on the pink report that comes with each batch and the actual count of ballots
Refusal to turn over Election Department routers
Maricopa officials have not issued a statement regarding any of the outstanding problems brought up by the team, except for the routers. They claim turning them over to the auditors would pose a security risk since other county departments use them.
A lot of questions remain surrounding the Maricopa County election. Senate President Karen Fann (R) requested a May 18 meeting with county officials to address these concerns and hopefully get some answers for the public.
~Here's to Our Liberty!
Copyright 2021, LibertySons.org