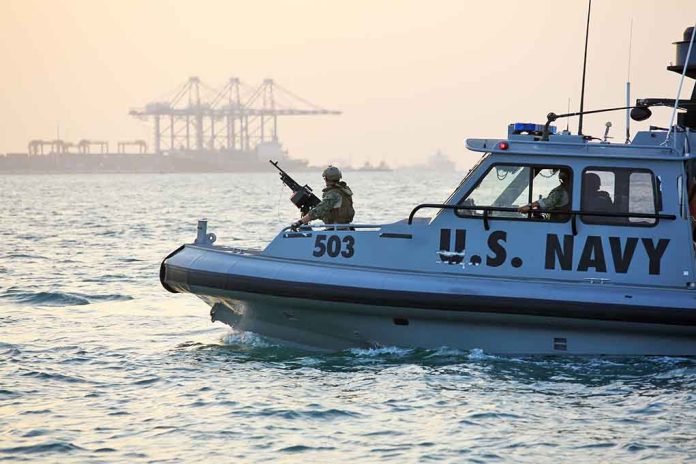 Military Contractor VANISHES – He's On The Run!
(LibertySons.org) – On September 4, San Diego police showed up at the residence of Leonard Glenn Francis, known as Fat Leonard, after an anonymous caller sent in a tip that the individual may have broken house arrest. Officers discovered only the man's severed monitor and immediately alerted US Marshals. Now, a massive manhunt is underway for this notorious criminal, but officials believe he's likely already in Mexico or on his way to his home country in Asia.
NPR: Fat Leonard flees house arrest before Navy corruption scandal sentencing.https://t.co/KiSUrxbOba

via @GoogleNews

— Stefan Bethlenfalvay (@SBethlenfalvay) September 7, 2022
Fat Leonard was a Malaysian defense contractor offering ship services to the US military. He pleaded guilty in 2015 to charges stemming from him bribing officials to get military contracts. The man also admitted to inflating expenses and faking some invoices. The scandal rocked the Navy, revealing embarrassing information about service members and humiliating the Pentagon.
The criminal was supposed to face sentencing on September 22. Witnesses around his home noticed multiple U-Hauls in the area prior to his escape. That suspicious activity led authorities to believe he never planned to appear in court. With the suspect's global connections and large bank account, he will be difficult to find if he did manage to leave the country.
In 2018, US District Court Judge Janis Sammartino expressed concerns about letting Francis out of prison to serve under house arrest, but the man had various health issues, forcing her hand. She ordered him to be under guard, but there were times when he was left alone. Authorities are unclear whether he was under constant surveillance at the time of his escape.
~Here's to Our Liberty!
Copyright 2022, LibertySons.org