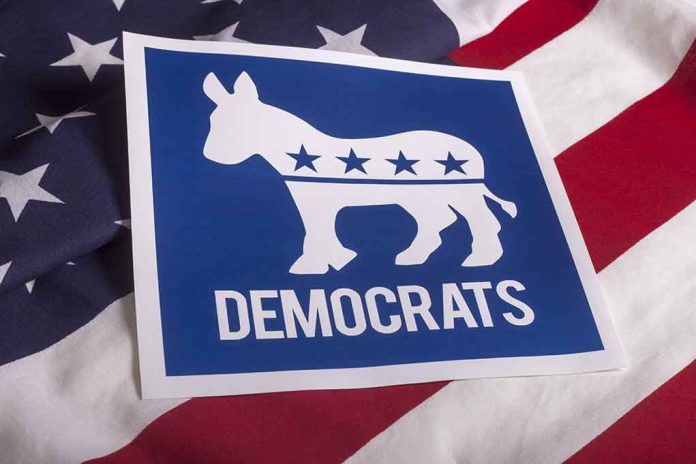 (LibertySons.org) – The Democratic National Committee (DNC) recently decided to stop working with the Elias Law Group, led by Marc Elias. While the DNC may have cut its ties with the prominent attorney, other Left-wing organizations are still working with him, like the Democratic Congressional Campaign Committee (DCCC), which was recently accused of misreporting payments to the law firm.
An anti-Biden super PAC called the Committee to Defeat the President (CDP) recently filed a complaint with the Federal Election Commission (FEC) alleging that the DCCC falsified documents to cover nearly $5.2 million in payments to the Elias Law Group. The payments were for the law firm's "Recount Legal SVCS (Services)." However, as the CDP pointed out in its FEC complaint, there were "no pending recounts at that time."
Democrat election lawyer Marc Elias, DCCC hit with FEC complaint alleging $5 mil in bogus billing | Just The News https://t.co/5GYTLmP4Jn

— John Solomon (@jsolomonReports) April 19, 2023
The CDP also sent the complaint to the Department of Justice in the form of a letter. The committee claimed the DCCC incorrectly reported millions of dollars worth of payments, constituting a potential violation of campaign finance rules.
The FEC responded to the super PAC, informing the committee that it had received its complaint, the first step the committee takes when handling complaints. Any action that follows, such as an investigation, requires at least four of the six FEC commissioners' approval.
The FEC complaint against the DCCC and the Elias Law Group comes in the wake of the DNC's recent decision to drop the legal group due to "strategic disagreements," according to Punchbowl News. The law firm raked in $2 million from the DNC in 2022 and earned another $100,000 prior to the split in 2023.
A spokesperson for the DNC expressed the committee's appreciation for all the work the Elias Law Group had done for it in the years they worked together. A spokesperson for the law firm said it was proud of the work it completed with the DNC, adding it looks forward to keeping representing the Democratic Party in its goal to help people vote and aid progressives in their drive to bring change.
~Here's to Our Liberty!
Copyright 2023, LibertySons.org