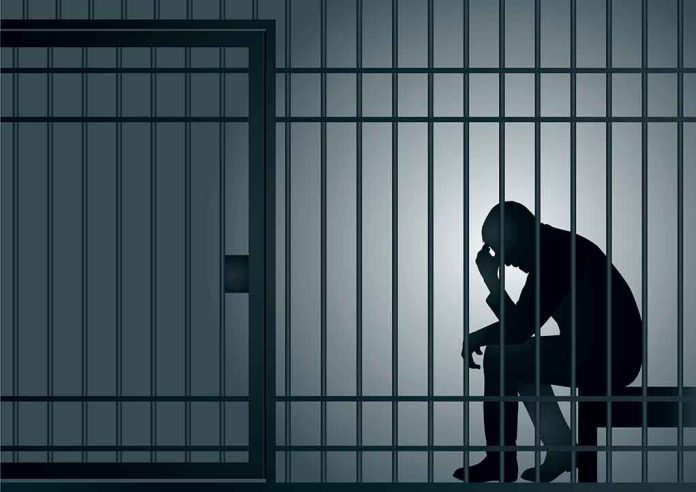 D.C. Sniper UPDATE – A Decision Has Been Reached!
(LibertySons.org) – A Virginia parole board overseeing the case of Lee Boyd Malvo, one of the infamous DC Beltway Snipers, has unilaterally decided not to approve him for parole. On August 30, the board ruled that the role he played in the tragic October 2002 attacks was just too severe to justify allowing him to walk free, even nearly 20 years after the fact.
The Background
Malvo, who was just 17 at the time of the crime, and his cohort John Allen Muhammed, shot and killed several random individuals in the Washington DC area from their 1990 Chevy Caprice. A total of 10 victims, including an FBI intelligence analyst, lost their lives in the shocking attack, while 3 others suffered severe injuries.
Muhammed and Malvo's month-long spree terrorized metropolitan DC. For a time, many locals were forced to live in fear of losing their lives. The snipers occasionally left behind a Death tarot card with the phrase "Call me God" written on it, adding to the tension.
Local and federal law enforcement agencies immediately launched a massive investigation in a bid to free the city from the grip of the wanton criminals. Officials eventually tracked the pair down after connecting one of them to a liquor store robbery and murder in Alabama. Authorities finally arrested the men on October 24, 2002.
At trial, it was revealed that Muhammad trained and coerced Malvo, an immigrant from Jamaica, to assist him with his morbid plan. He wanted to commit random violence as a cover-up so that he could kill the mother of his children, allowing him to get custody of his children.
Because the men had committed crimes in various locations on their way to DC, they also faced charges in numerous jurisdictions across Virginia and Maryland. Judges overseeing the case sentenced both Muhammad and Malvo to serve multiple life sentences for their crimes.
A judge also sentenced Muhammad, who coordinated the entire spree, to the death penalty. He was executed on November 10, 2009. Malvo continues to serve time in the Red Onion State Prison in Wise County, Virginia.
Reason for Parole Hearing
Malvo's life sentences stemming his crimes originally came without the possibility of parole. That changed when a US Supreme Court ruling from 2012 found life without parole for minors was unconstitutional, and applied the opinion to this case. In 2020, Virginia passed a similar law. Both measures put the possibility of parole back on the table for Malvo.
Even if the parole board had agreed to release the murderer, his likelihood of walking free is unlikely. If the release is ever granted in Virginia, he would then begin serving his six life sentences in Maryland.
~Here's to Our Liberty!
Copyright 2022, LibertySons.org