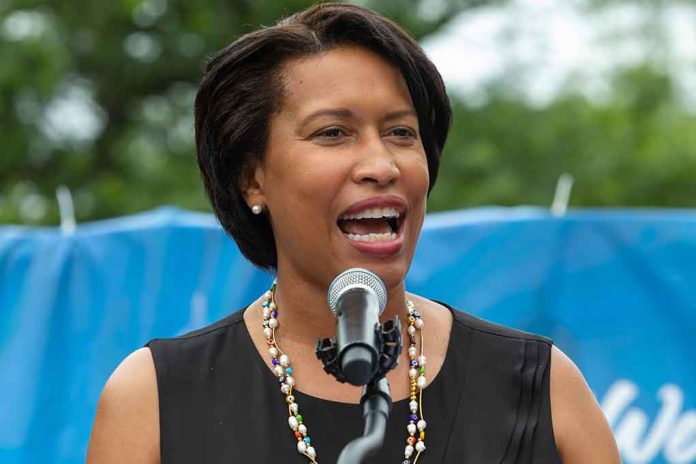 (LibertySons.org) – Washington DC Mayor Muriel Bowser put a mask mandate on the city during the COVID-19 pandemic, but as the conditions changed with the health emergency, so have such orders. Oddly, the mayor ended indoor mask mandates for adults but not for children in schools, and some say she is targeting Catholic schools. Parents are upset over the continued order requiring their kids to mask up to get an education, and the Alliance for Defending Freedom (ADF) is threatening to take the leader to court over it.
D.C. mayor threatened with religious freedom lawsuit for keeping mask mandate on Catholic schools | Just The News https://t.co/QibyAIEIsq

— Just the News (@JustTheNews) March 3, 2022
The ADF demands Bowser allow exemptions for parochial schools under the Religious Freedom Restoration Act and the First Amendment. The group claims the order burdens parents and restricts schools' ability to teach children according to the Catholic educational process. They also claim masks are uncomfortable and unclean, making them distracting in an academic environment.
Republicans in the House of Representatives supported the request and made one of their own to the mayor, asking her to provide documentation supporting her decision not to lift school mask mandates.
The Department of Health agreed to provide a formal answer to the ADF after reviewing newly revised recommendations from the Centers for Disease Control and Prevention. Bowser's office told Republicans they would not respond to their request.
~Here's to Our Liberty!
Copyright 2022, LibertySons.org