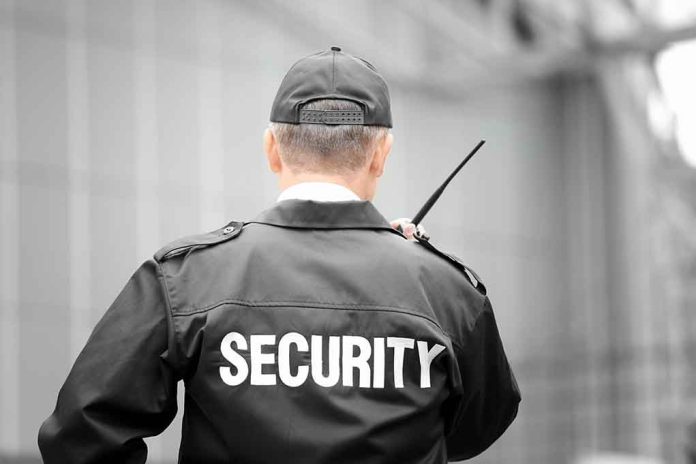 David Hogg Has Meltdown – Security Hauls Him Away!
(LibertySons.org) – Parkland, Florida mass shooting survivor David Hogg quickly became an outspoken anti-gun activist after his experience at Marjory Stoneman Douglas High School in 2018. During a House Judiciary Committee debate about a semi-automatic gun ban, the victim seemed to go too far, creating a disruption, and leading to his removal. The crusader was verbally attacking Representative Andy Biggs (R-AZ) at the time.
WATCH: David Hogg Explodes During Congressional Hearing, Gets Forcibly Removed By Security | The Daily Wire https://t.co/LAXKFJgRpR

— DLW (@Dlw20161950) July 21, 2022
When Hogg interrupted the proceeding, Biggs was speaking about the link between guns and illegal immigrants. The activist accused the legislator of "perpetuating violence" and yelled that firearms aren't coming into the US from Mexico. He said the representative was spouting off the same ideas as mass shooters before security stepped in. In a tweet, the Harvard student reiterated his stance that the "GOP talking points" align with the manifestos of criminal gunmen.
The guns in Parkland, Buffalo, El Paso, didn't come from Mexico. They came from the US, and the shooters were inspired by racist, anti-black, anti-immigrant manifestos that rhyme with GOP talking points. pic.twitter.com/0D4QbHvu1t

— David Hogg ☮️ (@davidhogg111) July 20, 2022
Biggs responded to the situation on Twitter and during an appearance on Fox's "Tucker Carlson Tonight" later that evening.
David Hogg is a woke, radical activist who interrupted a congressional proceeding today by shouting incoherent slurs at me.

I discuss with @TuckerCarlson. pic.twitter.com/6UTcN3feS1

— Rep Andy Biggs (@RepAndyBiggsAZ) July 21, 2022
The representative claimed Hogg was labeling him as a "terrorist manifesto totin' conspiracy nut" and said the motivation behind the activist's outburst was to get on TV. Biggs also noted that Democrats have been clear that anyone interrupting a congressional proceeding is committing an insurrection, which the activist did. He suggested bringing charges against the disruptor, just as officials have done with January 6 offenders.
~Here's to Our Liberty!
Copyright 2022, LibertySons.org
–