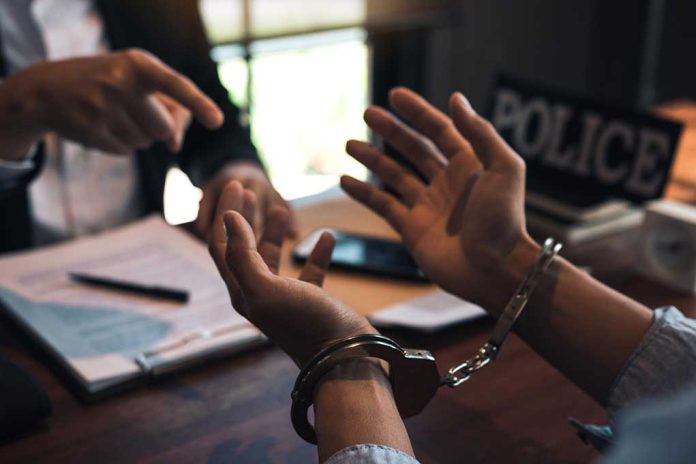 (LibertySons.org) – The terrible death of Halyna Hutchins on the set of Rust sparked plenty of discussions about the safety of firearms in movie productions. While the appalling incident was tragic, some speculate that it may culminate in criminal charges for set attendees.
On October 26, District Attorney Mary Carmack-Altwies clarified that the state has not yet ruled out the potential for charges in the case. She says investigators continue to uncover essential details, such as whether the gun held live ammunition and who was responsible for loading it.
BREAKING: Criminal charges are on the table in Alec Baldwin shooting case say prosecutors – as it emerges crew were shooting cans with live ammunition on set just HOURS before cinematographer's death https://t.co/o8WQBTJ8XB

— Jack Posobiec 🇺🇸 (@JackPosobiec) October 27, 2021
The DA stated there were many bullets on set, and investigators are working to identify what kind they are. She also clarified that the firearm used in the shooting was a real gun and not a so-called "prop gun," as defined by many media outlets.
Rumors spread about crew members holding target practice on the set shortly before the accident, but the attorney said while she had heard the accounts, she could not confirm them to be true.
Carmack-Altwies explained that investigators still have plenty of evidence left to review. Furthermore, they have yet to interview all witnesses. She said it would probably take months for law enforcement agents to charge anyone if they even choose to follow that path.
The DA refrained from commenting on who could face charges. California attorney Joseph Costa said it makes sense for Alec Baldwin to face charges for negligence; he served as a producer on the film. Lawyer Alan Dershowitz says safety protocols clearly weren't in place at the time of the incident — or production crews opted to ignore them. That could leave more than one person legally responsible for Hutchins' death.
~Here's to Our Liberty!
Copyright 2021, LibertySons.org