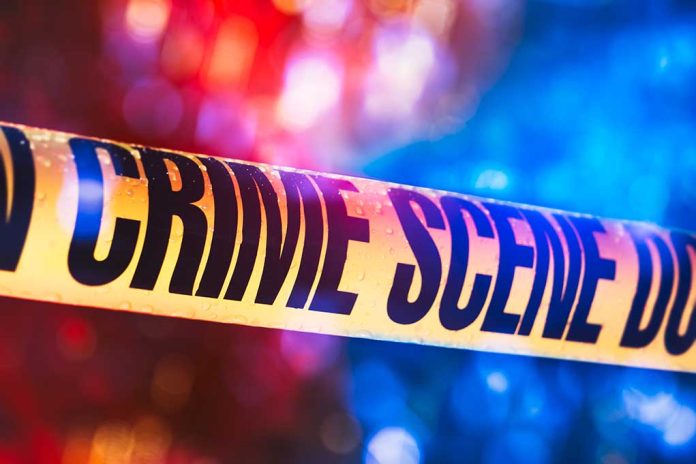 (LibertySons.org) – On December 14, Amy Brogdon Anderson, a mother of three and a respected veterinarian, took the lives of Officer Branden Estorffe and Sergeant Steven Robin. Authorities initially believed the woman committed suicide after killing the officers, but the investigation revealed that was not the case. Public Safety Commissioner Sean Tindell explained to WLOX News that during an exchange of gunfire between Estorffe and Anderson, they both managed to shoot one another.
Mississippi Shooting was Not a Murder-Suicide, Officials now say.
(1 of the 2 deceased Policemen shot her as she shot him.) https://t.co/4Y7ly2xsBb via dailycaller

— Alain41 (@CestAlain) December 18, 2022
The situation began when Anderson checked into a motel with her three dogs and 8-year-old daughter around 2:30 a.m. Witnesses told DailyMail.com nothing appeared to be out of the ordinary with the woman at the time. But at 3:35 a.m., she contacted the front desk and asked them to call 911.
Estorffe and Robin responded to the call, spoke with Anderson, and discovered she thought someone was following her. Out of concern for the child, one of the officers decided to contact Child Protective Services, which triggered the mom.
Witnesses said they heard her say she intended to leave and a shootout ensued, killing Robin. Estorffe and Anderson then exchanged gunfire. The woman died from a chest wound, and the remaining officer died after treatment at a local hospital.
Details on what exactly led to the shootout are unclear. The hotel guest who took in Anderson's unharmed daughter after the incident shared that the child kept saying her mom insisted people were trying to hurt them.
~Here's to Our Liberty!
Copyright 2022, LibertySons.org