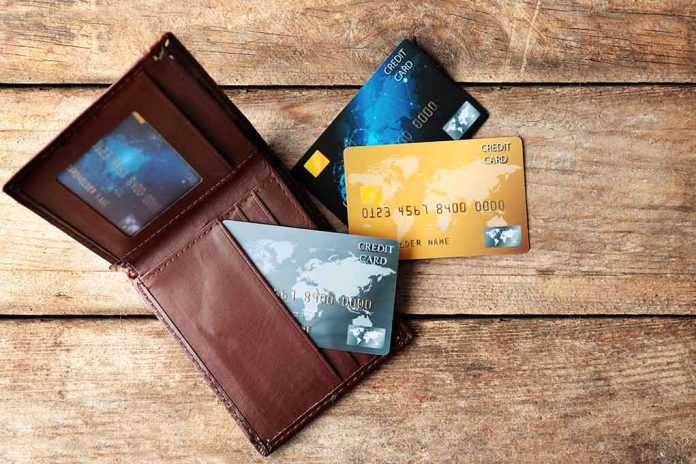 (LibertySons.org) – In addition to suffering sanctions from world leaders, Russia is undergoing some pushback from the global business community. As military forces appear to devastate Ukraine others are at work to put a strain on Russia. The latest punch to the Kremlin for its actions comes from two credit card giants.
Stopping All Transactions
In response to the Russia-Ukraine conflict, Mastercard and Visa announced they would no longer process Russian transactions. The move is part of the companies' compliance with US sanctions issued by President Joe Biden.
The United States and Europe barred the Kremlin from the Society for Worldwide Interbank Financial Telecommunication (SWIFT). Biden also cut off some Russian banks from processing transactions.
Statements From Each Company
Mastercard CEO Michael Miebach released a statement on February 28, saying the company is working to ensure the safety of all employees and their families in the embattled region. He also stated the company plans to continue working with regulators to ensure full compliance with government rulings and announced a $2 million donation to the Red Cross, Save the Children and the Mastercard employee assistance fund as part of the company's humanitarian efforts.
Miebach assured customers the Cyber & Intelligence and Corporate Security teams are working to ensure the safety and security of all accounts and stability of the payment system. They will continue monitoring issues and mount a swift response in the event of cyberattacks.
Also on the 28th, Visa posted a response sharing many of the same goals as Mastercard. The company said it's working to ensure all affected employees are safe, along with announcing its humanitarian effort, a $2 million donation to the US Fund for UNICEF. VISA will also double-match employee contributions up to $1 million to UNICEF or Red Cross. The credit card giant ensured customers it is in compliance with all sanctions and is preparing for any additional changes that may go into effect.
Additional Companies Pull Out of Russia
American Express announced on March 1 it would halt operations in Russia. An internal memo from CEO and chairman Stephen Squeri expressed the move is to comply with sanctions.
The financial sector isn't alone in its efforts to show solidarity with the people of Ukraine. A sizable number of companies worldwide have announced they will stop all business in the country. They include:
Apple
BP
Shell
H&M Group
Canada Goose
Toyota
Honda
FedEx
UPS
Nike
General Motors
Disney
Social media is also cutting off Russian users, with Twitter and Google shutting down all operations in the nation.
The goal of the sanctions and the companies pulling their operations is to hit Russia where it hurts: the pocketbook. The country is already beginning to see the impact of these moves.
~Here's to Our Liberty!
Copyright 2022, LibertySons.org