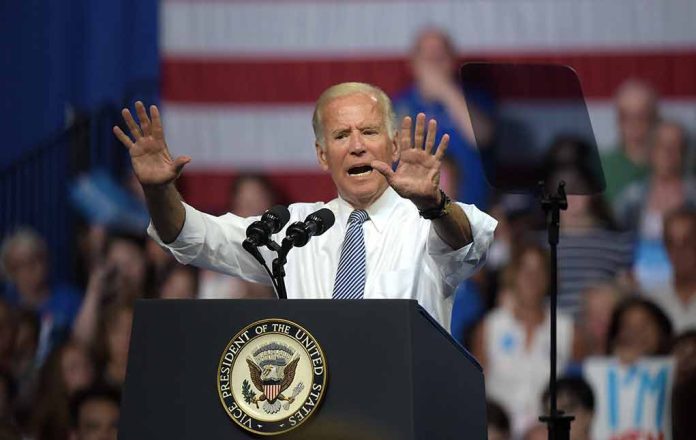 (LibertySons.org) – A three-judge panel of the 5th Circuit Court of Appeals recently upheld the majority of a preliminary injunction that Judge Terry Doughy of the Western District of Louisiana issued against the White House and Biden administration departments in his ruling on State of Missouri v. Biden on July 4. The appellate court's decision found officials had "engaged in a broad pressure campaign" coercing "social-media companies into suppressing speakers, viewpoints, and content disfavored by the government."
Yet, the September 8 decision by Judges Edith Brown Clement, Jennifer Walker Elrod, and Don Willett, all GOP appointees to the bench, also limited the scope of Doughty's previous injunction. The 5th Circuit Appeals Court ruled that the lower court likely erred in finding that State Department, CISA, and NIAID officials had violated First Amendment rights. The 3-judge panel further limited the scope of the order from applying to Health and Human Services and Homeland Security.
The appellate injunction order applies to the CDC, the surgeon general, the FBI, and the White House, enjoining them from coercing or threatening social media outlets regarding what information they allow on their platforms. The ruling stems from a suit brought by the attorneys general of Missouri and Louisiana claiming the government illegally colluded with social media companies to suppress free speech by urging the platforms to take action policing hot-button issues surrounding health and elections.
As of September 11, Biden administration attorneys filed an emergency motion for a partial stay of the injunction while the administration files an appeal with the Supreme Court on the issue. The lower court stayed the injunction for 10 days pending the appeal in the 5th Circuit Court, and the appellate court stayed the injunction while it heard and considered the case. Yet, administration attorneys asked for additional time to appeal the case to the High Court.
The administration seeks to appeal because attorneys have noted that the ruling "would [hinder] the government's legitimate and crucial efforts to address threats to the public welfare."
~Here's to Our Liberty!
Copyright 2023, LibertySons.org