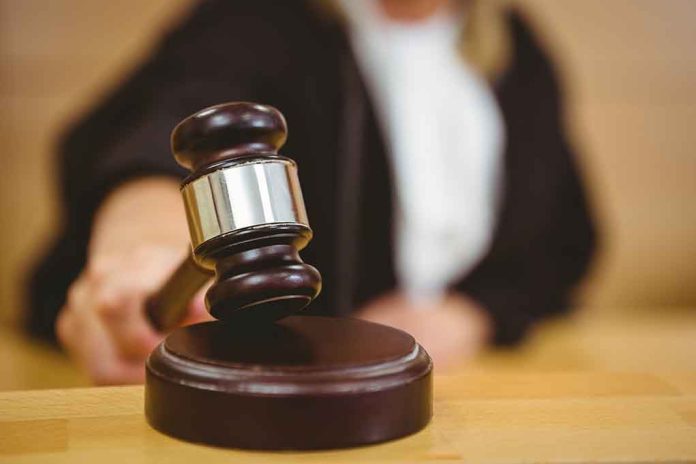 (LibertySons.org) – Wikileaks founder Julian Assange has been in legal turmoil since Sweden issued an arrest warrant for him in 2010. He hid out in Ecuador's UK embassy for years but was eventually kicked out for bad behavior. American officials issued their own arrest warrant during the same time frame, but Assange ultimately ended up imprisoned in London's Belmarsh Prison in the UK. Now, it appears he may finally face charges in the US.
The Story Until Now
Assange used the Ecuadorian embassy as a shelter against extradition by the US. The country first granted him political asylum in 2012, protecting him from ongoing legal concerns. Sweden gave up on its attempt to charge him with rape in 2017, citing difficulties accessing Assange while he remained in the embassy's care.
After Ecuador revoked the whistleblower's status and forced him out of the building in 2019, British officials almost immediately arrested him. Assange finished that sentence some time ago. However, the UK continued to hold him due to the pending extradition request from the US.
Later that year, Sweden reopened its case against him but closed it again due to lack of evidence.
The US continued fighting to bring Assange to the country. Federal authorities want to try Assange for his part in leaking classified military information, citing the Espionage Act. They accuse the whistleblower of risking national security by publishing records and files on his platform, WikiLeaks, in 2010. He faces up to 175 years in prison on the charges.
After delays due to the COVID-19 pandemic, a British court finally ruled he could stay in the country on January 4, 2021. The judge felt extraditing him to the US would be cruel due to his frail mental state.
The New Ruling
Unfortunately for Assange, the UK High Court overturned the lower court's ruling on December 10. The lower court had initially expressed concern about his ability to serve time in the US's harsh supermax prison environment. They felt he would become suicidal.
US officials have repeatedly stated they do not plan to make Assange serve his sentence in the country, allowing him to move to an Australian facility instead. That promise was enough to convince the High Court there is no longer a threat to the WikiLeaks founder's mental health.
The Response
Supporters chanted outside the High Court after the ruling asking for Assange's freedom and voicing opposition to extradition. They tied yellow ribbons to the gate to show their solidarity with the journalist.
Assange's legal team said they would appeal the decision to the UK Supreme Court. This move will delay bringing him to the US, but it is his last option in this fight. If the highest British court rules against him, he will face extradition and a trial in the US.
~ Here's to Our Liberty!
Copyright 2021, LibertySons.org