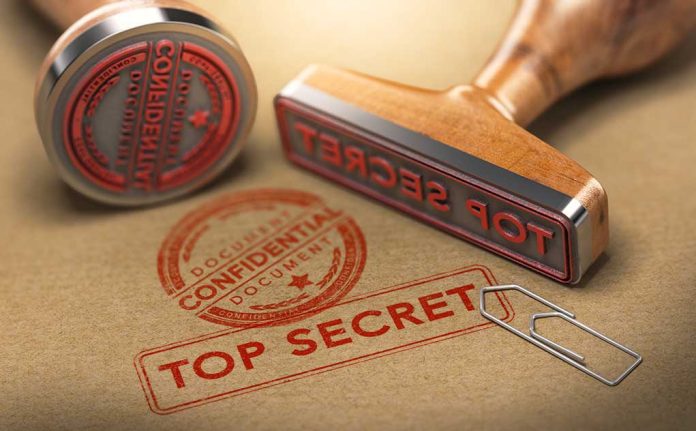 (LibertySons.org) – The United States has one of the best militaries in the world. People working for any branch of the service must maintain a level of trust. They often work with secret information, which the country can't afford to have fall into the wrong hands.
Sometimes, though, a person makes a terrible judgment and decides to break that trust. One couple with ties to the US Navy allegedly made some horrible choices that now have them sitting in federal custody.
Meet the Toebbes
Jonathan and Diana Toebbe are a middle-aged married couple from Annapolis, MD, and the 42-year-old husband worked as a nuclear engineer for the US Navy. He was part of the Naval Nuclear Propulsion Program, which granted him active security clearance from the Department of Defense. The clearance allowed him access to restricted information.
On October 9, the FBI and Naval Criminal Investigative Service (NCIS) put the couple under arrest for allegedly trying to sell confidential details about US nuclear submarine design to a foreign entity. The action stemmed from an over one-year investigation and undercover operation run by the FBI and NCIS.
While Attorney General Merrick Garland did say this was a straightforward plot to sell US military secrets, he didn't comment on which country the Toebbes thought they were interacting with.
The Plot Uncovered
The events leading up to the couple's arrest began on April 1, 2020. Mr. Toebbe sent out a letter hinting that he was willing and able to sell secrets from the US Navy. The package he sent also contained a sample of information and contact details.
The FBI intercepted said letter and started an operation where agents would act as undercover spies. They worked for a year to gain his trust and set up the transfer. The agency even went so far as to create a fake signal from the country's embassy in Washington DC to further con the Toebbes.
Money exchanges began on June 8. Then, on June 26, the Toebbes went to a West Virginia drop location set up by the undercover agents. Mr. Toebbe concealed a memory card containing classified information about the submarines in a peanut butter and jelly sandwich while his 45-year-old wife acted as a lookout.
The FBI picked up the item and discovered it did contain restricted information. The operation moved forward to another drop on August 28 in Virginia, where the couple hid a memory card in a package of gum. The FBI had to make another payment to get the code to decrypt the data. Finally, on October 9, Mr. Toebbe placed another card in Jefferson County, WV, and officials then arrested him and his wife.
The Department of Justice announced the arrest on October 10 and said the couple would appear in court on October 12. They face charges for violating the Atomic Energy Act.
~Here's to Our Liberty!
Copyright 2021, LibertySons.org