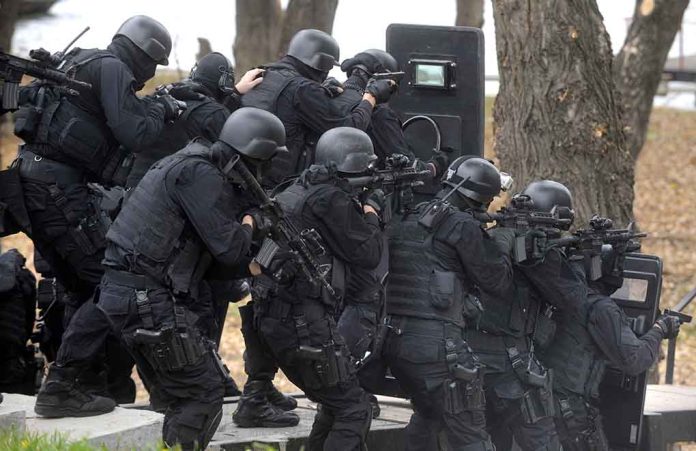 DOJ to Investigate Deputies in Slaying of Teen Girl During Shootout With Girl's Father
(LibertySons.org) – A domestic dispute in a California neighborhood quickly devolved into a tragedy in which all family members ended up dead. Now, law enforcement is under investigation by the state Department of Justice because one of the victims was a teen who may have been unarmed when deputies killed her.
The Incident Report
Anthony Graziano, his estranged wife, Tracy Martinez, and their 15-year-old daughter, Savannah Graziano, were in a pickup truck near the family's Fontana home on September 26. The couple began fighting, and Martinez exited the vehicle. Her husband then followed and allegedly shot her to death. He returned to the automobile and fled the scene with his daughter, who had been in the pickup as the events unfolded. Security cameras caught the situation except for the actual shooting.
Officials issued an AMBER Alert for the teen. Someone  then spotted the vehicle and called 911. Deputies raced to the location near Barstow and engaged in a lengthy pursuit of Graziano.
San Bernardino County Sheriff Shannon Dicus said the occupants were shooting at officers throughout the chase and indicated the girl might have also been firing shots. The shootout escalated just before the Nissan Frontier went off onto the shoulder, ending the chase.
Savannah Graziano then exited the vehicle, but because she was wearing tactical gear, including a helmet, deputies did not realize it was her. They discharged their weapons, hitting the girl. Medical personnel later pronounced her dead at the hospital. Her father also died in the incident.
During an assessment of the automobile, officers found a firearm. Fontana police subsequently executed a search warrant at the family's home and discovered a collection of guns, weapons, ammunition, and body armor. All firearms were legal under California law.
Authorities are unclear about whether the girl went with her father by choice or if he forced her. She had been living with her dad after he left the family home the previous month.
The Referral
Due to state law AB-1506, the sheriff referred the case to the California Department of Justice. The legislation, which the governor signed on September 30, 2020, requires an investigation into any officer-involved shooting which includes an unarmed victim. Initial findings indicated the girl had no weapon on her at the time of her death.
Despite earlier press briefings on the case, the sheriff's department ceased to provide further comments on the matter. Instead, officials have referred all questions to the Attorney General's office.
~Here's to Our Liberty!
Copyright 2022, LibertySons.org