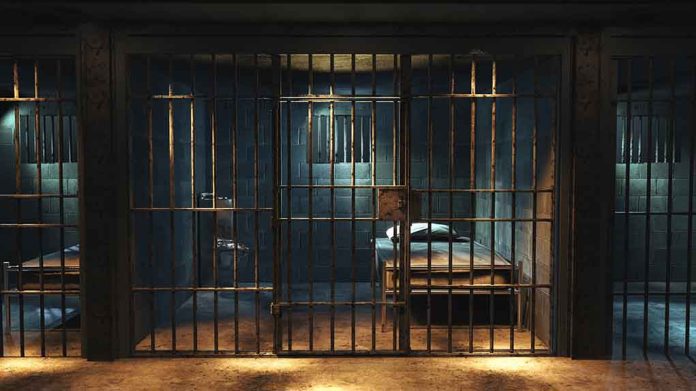 20-Year PRISON Sentence – Murder Plot Confirmed!
(LibertySons.org) – John Arthur Walthall originally went to federal prison in 2012 when US District Judge Andrew Guilford sentenced him for a gold investment scam that took $5.5 million from an elderly couple. He was to serve 14 years. Recently, he went to court again on new charges for attempting to arrange the murders of Judge Guilford and others involved in the fraud trial. In the latest case, he received 20 additional years behind bars.
"He wants them dead now, and he's going to want them dead in 20 years. The only thing this court can do at this point in time is to put off that harm as long as possible."
A man was sentenced today for a murder plot involving a judge and a wood chipper. https://t.co/gn05k6bqcg

— Meghann Cuniff (@meghanncuniff) September 13, 2022
Walthall schemed to go after the judge, FBI agents Brad Howard and Frank Bernal, who investigated the case, and prosecuting Assistant US Attorneys Mark Takla and Ivy Wang. He also said he would harm the family members of his intended victims.
His plot included kidnapping and torturing them before ending their lives. He even mentioned using a wood chipper during the process. Walthall intended to hire a group to work under his supervision with proceeds from his gold investments.
The man revealed his agenda to fellow inmates who were informants, leading to his indictment in 2014 for solicitation of murder. That attempt ended in a mistrial. Prosecutors tried again and got a conviction in 2016. However, the Ninth Circuit Court of Appeals reversed the decision in 2019 due to a violation of Walthall's Sixth Amendment rights. Prosecutors took it back to court for a final conviction in April 2022.
US District Judge Cormac Carney handed down the 20-year sentence on September 12, although the prosecution only asked for 10. He said Walthall is too dangerous to return to public life anytime soon.
~Here's to Our Liberty!
Copyright 2022, LibertySons.org