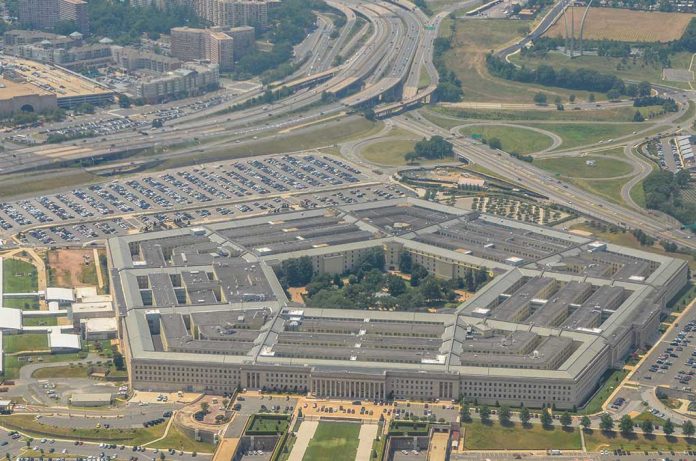 (LibertySons.org) – The US armed services take a broad approach to diversity that includes seeking out individuals from various backgrounds with varying skills and personal attributes to reflect the public it serves. This perspective requires accepting people with a range of beliefs and not allowing discrimination into the military.
To achieve this goal, the military has officers appointed to handle diversity and inclusion. It would be reasonable to believe these service people would be individuals of character who have not shown any type of discriminatory attitude or actions in the past, present, or future.
Unfortunately, mistakes happen, as was the case with Richard Torres-Estrada. He took over as the US Special Operations Command Chief of Diversity and Inclusion in March 2020. In June 2020, he was reassigned to other duties after a review of his social media posts uncovered one on Facebook that compared then-President, Donald Trump to Adolf Hitler.
On June 17, 2021, the Department of Defense (DOD) reinstated Torres-Estrada to his former position heading up Special Operations diversity.
Richard Torres-Estrada came under fire almost immediately after being named to the job in March, after critics brought attention to a June 2020 Facebook post of a meme that compared Trump to Adolf Hitler.https://t.co/6Id0jqSzbm

— Howard Altman (@haltman) June 17, 2021
Officials decided to allow him to go back on the job because the investigation found his posts did not violate DOD regulations. However, The Epoch Times conducted an independent review of Torres-Estrada's social media accounts and discovered other questionable posts, one denigrating Trump and another one promoting a radical equity theory.
Those discoveries and the previously known Hitler post raise serious questions about Torres-Estrada's character. How could his obvious political feelings not impact his decisions on the job?
~Here's to Our Liberty!
Copyright 2021, LibertySons.org