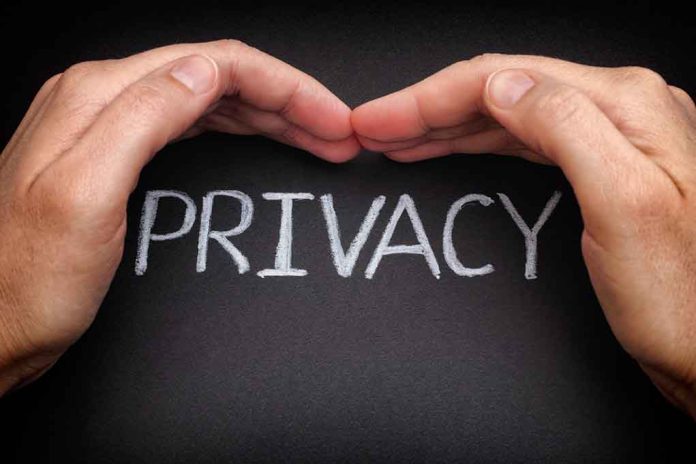 (LibertySons.org) – Despite being a public official, one congresswoman attempted to keep her marriage ceremony under tight wraps. Recent statements from her chief of staff and other congressional aides, along with revelations from the Washington Free Beacon, could provide some insight as to why the lawmaker decided to keep her wedding a secret. Perhaps it had something to do with her marrying a security guard coupled with her unwavering support of defunding the police.
Defund the police advocate Cori Bush secretly married her private security guard, Cortney Merritts, in February.

Bush's campaign paid the Merritts over $62,000 since January 2022, FEC records show.

Via @AndrewKerrNC https://t.co/OpHPpQQNli

— Washington Free Beacon (@FreeBeacon) February 27, 2023
Representative Cori Bush (D-MO) and Cortney Merritts, a security officer, recently tied the knot. According to local news station KSDK, the pair applied for their marriage license on February 11, 2023. The following weekend, Bush and Merritts exchanged their vows in a private ceremony in St. Louis.
Federal Election Commission records indicate that Merritts, the congresswoman's new husband, has earned more than $62,000 from Bush's campaign for his services. This payment raises concerns about whether he actually offered security services or was only taking her to events as her partner. Several watchdogs feel that federal authorities should investigate this matter further.
According to a statement from the Representative's office, Merritts is not a congressional employee of his wife. The message from Abbas Alawieh, Bush's Chief of Staff, describes Merritts as a "kind and caring congressional husband." Alawieh noted that Merrits "supports [Bush] in all she does."
Rep. Cori Bush (D-Mo.) got married pic.twitter.com/D1EBOvUhe5

— Aaron Blake (@AaronBlake) February 27, 2023
He also said that Bush and Merrits finally tying the knot calls for a "great celebration," and Bush's office expressed its hope that people would join them to celebrate this "joyous time" for the lawmaker. The statement also asked people to respect the congresswoman's privacy as she and her new husband "begin this new chapter together."
Bush has spent $627,000 on private security services since 2019 despite being an advocate for cutting funding to the police. The lawmaker claims that she spends money on personal protection because she has received death threats.
~Here's to Our Liberty!
Copyright 2023, LibertySons.org