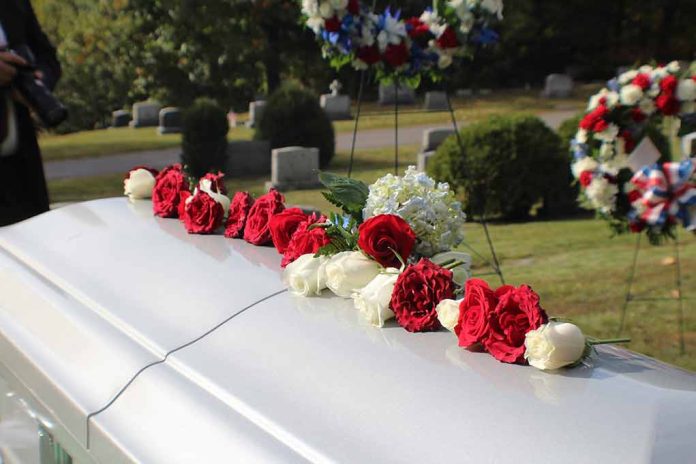 (LibertySons.org) – Rep. Mary Peltola (D-AK) is mourning the death of her husband following a plane crash in southwest Alaska. Eugene Peltola Jr., known as "Buzzy" to his friends and family, was the sole occupant in a private plane when it went down. Investigators are currently working to determine the cause behind the tragedy.
Mr. Peltola had reportedly just finished transporting a hunter to a remote location in the mountains, and the plane was taking off when it suddenly went back down. He was an accomplished pilot, holding a commercial license since 2004, and family members said he enjoyed flying. Daily Caller reported that light aircraft are a common means of travel among officials in Alaska, where the terrain is often rugged and difficult to cross on land.
Two other hunters reportedly witnessed the crash according to the Associated Press. They offered Peltola medical assistance until a National Guard team was able to reach the site, but he had already passed away by the time help arrived. Officials transported the remains to the State Examiner's Office, where they're conducting an autopsy.
Mr. Peltola had been a respected member of society, having served his community in multiple positions. He had participated in numerous Alaska Native village corporation boards and was regional director of the Bureau of Indian Affairs between 2018 and 2022. He previously worked for the Alaska's office of the US Fish and Wildlife Service, serving for 34 years. During that time, between 2010 and 2012, he also served as vice mayor and council member for his local city of Bethel.
Rep. Peltola won her House position in 2022, when she beat out Republican Sarah Palin in a special election to fill the late Rep. Don Young's (R) seat. She made history as the first Native Alaskan to earn a seat in Congress. The congresswoman is currently back in her home state to grieve with her family.
~Here's to Our Liberty!
Copyright 2023, LibertySons.org