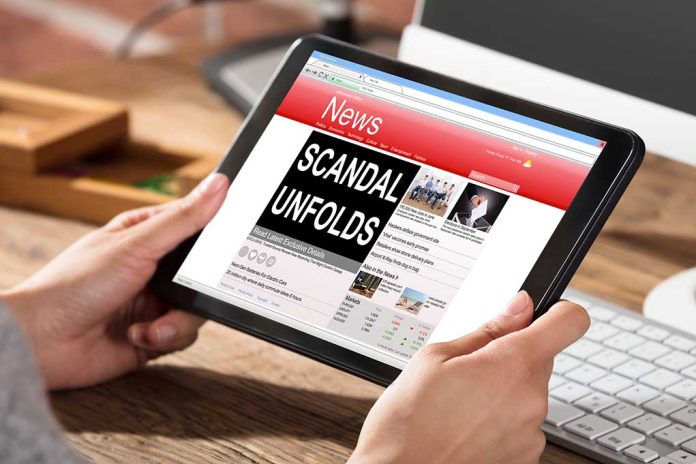 (LibertySons.org) – Representative Van Taylor (R-TX) was one of only a few members within his party to vote for the January 6 committee and to certify the 2020 election. Those moves may have hurt his reelection bid, but new allegations may seal his fate.
The former wife of ISIS member John Georgelas, Tania Joya, accused the married representative of having an affair with her. She says he tried to coerce her into continuing the relationship despite her mental health struggles and suicidal ideations. She alleges he also tried to bribe her with $5,000 to keep her story secret.
EXCLUSIVE: Van Taylor Accused of Extramarital Affair With ISIS Bride, Abuse of Power, 'Rim Job' Text https://t.co/CVh1WTNBPY

— National File (@NationalFile) February 27, 2022
Forced to Syria by her abusive ex, Tania and her children fled after only a couple of weeks in 2013. She then became active in counter-terrorism activities and groups, which is how she met Taylor. She said he showed interest in what happened to her, so they exchanged phone numbers.
Tania admitted she made the first move by telling him she was attracted to him, and the affair began in October 2020, lasting until June 2021. She's released copies of a sexually graphic text from the representative and claims he obsessively contacted her.
Tania said once her marriage was falling apart and she told Taylor she needed help, he moved her and her children into a home he owns in Plano, TX. She also claims he offered her money to buy her a house and launch a fitness business.
Tania expressed she was afraid to come forward with the allegations because of her abusive history. She alleges Taylor also became threatening and told her she would never find a career as a therapist because she's not trustworthy.
Taylor did not respond to requests for a comment on this developing story.
~Here's to Our Liberty!
Copyright 2022, LibertySons.org