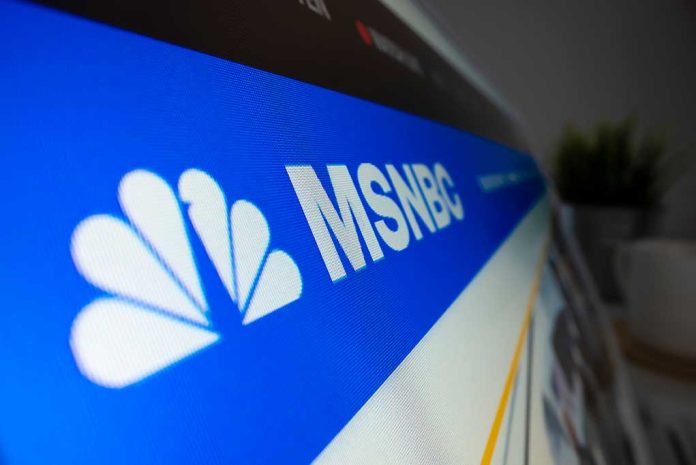 (LibertySons.org) – News reports recently erupted detailing an alleged assault on Representative Angie Craig (D-MN). She requested privacy in the wake of her ordeal. However, whether or not the press and public respect those wishes remains to be seen after MSNBC leaked her home address.
A Congresswoman Asked for Privacy After She Was Assaulted In Apartment Elevator; MSNBC Aired Police Report With Unredacted Address https://t.co/jaI7jUjZXt

— Mediaite (@Mediaite) February 10, 2023
An unknown man reportedly followed Craig into the elevator of her apartment building in Washington, DC, on February 9. Shortly afterward, he mysteriously dropped to the floor and started performing push-ups. A few seconds later, he arose, balled his hand into a fist, and hit the congresswoman in her chin and her by the neck. Craig reportedly fought back against her assailant, eventually tossing her hot coffee on him.
Craig's chief of staff, Nick Coe, issued a brief statement confirming the attack. He said the lawmaker suffered multiple contusions but was otherwise unharmed. The statement also explained that the congresswoman called 911, and the assailant quickly fled the scene. Coe said the attack didn't appear to be politically motivated.
Statement by Rep. Angie Craig's Chief of Staff: pic.twitter.com/YHXKJkuK42

— Angie Craig (@RepAngieCraig) February 9, 2023
Later that day, MSNBC host Hallie Jackson devoted an entire segment on her afternoon show to covering the assault. At one point, Jackson told viewers the network managed to obtain a copy of the police report detailing the incident.
According to Jackson, the police described the assailant's behavior as "erratic, as if he was under the influence of a [illicit] substance." MSNBC posted a copy of the police reports on the screen as Jackson reported on its contents. However, according to a recent report by Mediaite, the network failed to redact the suspect's address, allowing viewers to observe it for at least 15 seconds.
Within hours of the assault, the Washington DC Metropolitan Police arrested 26-year-old Kendrick Hamlin and charged him with simple assault. It remains unclear when the court scheduled his next hearing.
~Here's to Our Liberty!
Copyright 2023, LibertySons.org