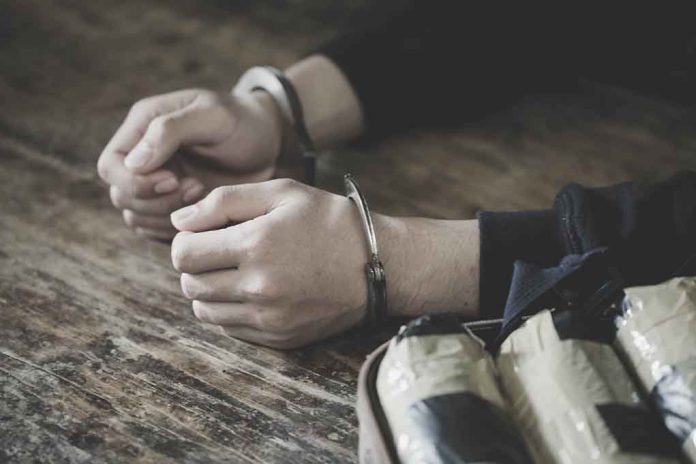 (LibertySons.org) – Money is often the driving force behind drug smuggling rings. The potential of raking in thousands or millions of dollars in cash drives traffickers to take extreme measures to circumvent law enforcement agencies, especially when drugs cross the border. The latest strategy proves criminals are getting even more creative.
On December 29, Jomar Cruz-Aponte ended up in federal custody after authorities discovered he concealed cocaine in old, tube-style televisions. The suspected trafficker shipped at least two TVs from Columbia to a destination in Rhode Island.
Cocaine shipped to Rhode Island inside old TV, federal officials say https://t.co/OeRTSTSSHV

— The Boston Globe (@BostonGlobe) January 4, 2022
One package allegedly contained 300 grams of cocaine. Officers found a whopping 1,093 grams within the second device.
Homeland Security discovered the packages and set up a sting operation to catch Cruz-Aponte in the act. Officials intercepted the second shipment before it managed to arrive at an address in Pawtucket. They removed the cocaine inside and sent a fake UPS driver to deliver the clandestine package. A woman came out of the home and retrieved the box but immediately set it back outside.
Shortly afterward, Cruz appeared from behind the residence to retrieve the package. He quickly got into a waiting car and departed the scene. Officers stopped the vehicle, prompting Cruz to attempt to flee. Police were able to detain him anyway.
Cruz currently faces federal charges for conspiracy to possess cocaine with intent to sell. He returned to court on January 4.
~Here's to Our Liberty!
Copyright 2022, LibertySons.org