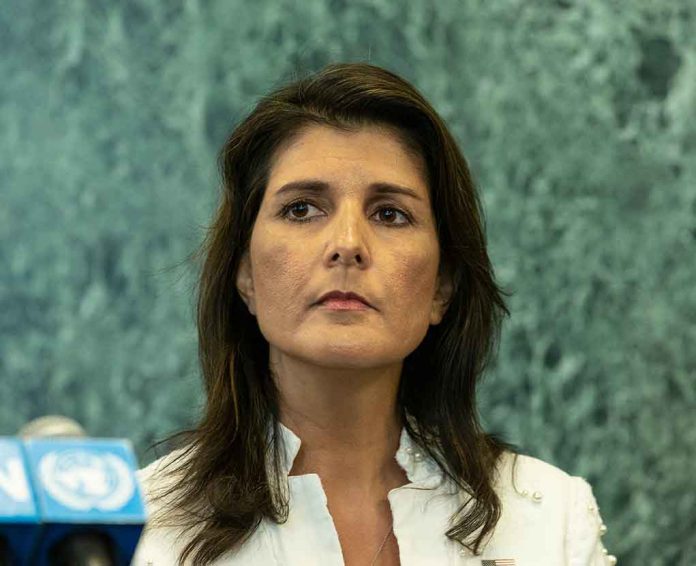 (LibertySons.org) – Former South Carolina governor and United Nations Ambassador Nikki Haley (R) recently announced her decision to challenge former President Donald Trump for the Republican Party's nomination for the upcoming 2024 presidential election. As with many politicians, all the dirt comes out in the wash, and Haley is no exception. Reporters at CNN recently uncovered footage of the presidential candidate defending the Confederacy, something that could come back to haunt her, and she seeks to convince voters she's capable of running the country.
CNN contributor Andrew Kaczynski unearthed footage from a 2010 interview between Haley and the now-defunct Palmetto Patriots. Controversy over the Confederate flag was raging at the time, and Haley explained her take on the situation. According to her, the flag didn't symbolize racism — instead, it represented the rich heritage of the nation's southern states.
Haley also compared the idea of a "Confederate History Month" with Black History Month. The former UN ambassador mentioned she would support the idea of using a month to celebrate tradition. However, she said celebrating the Confederate South's historic relevance needed to be done in a "positive way." As long as "it focuses on the traditions," Haley thinks, "it's fine." Or at least she used to.
Defying the history books, Haley also framed the Civil War as a fight over tradition created by the South's aversion to meaningful change. South being afraid of change.
Curiously, Haley never mentioned slavery during the exchange. She did sit and nod as the unidentified interviewer claimed the Civil War didn't have any to do with Southerners owning slaves but rather about the North infringing on their agricultural industry.
At the time of the interview, Haley was a gubernatorial candidate for the Palmetto State and promised she wouldn't change her view on the Confederate flag. However, years later, the state stopped flying the flag over its capital at her direction following the Mother Emanuel AME Church massacre in which Dylann Roof murdered nine black parishioners.
The uncovered footage could spell trouble for Haley in the face of the Left's crusade to spread woke culture from coast to coast.
~Here's to Our Liberty!
Copyright 2023, LibertySons.org