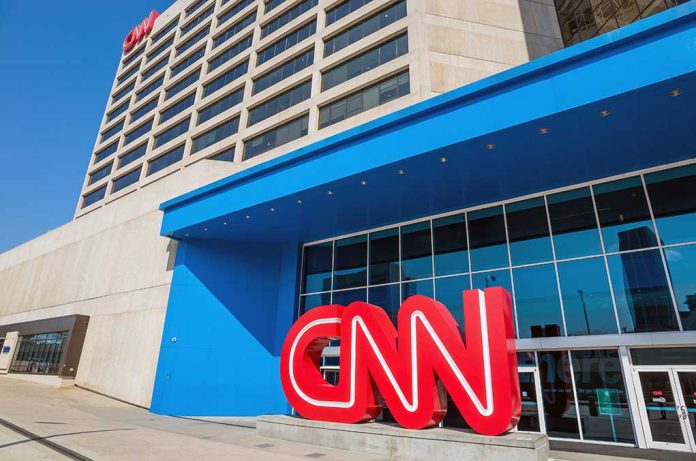 (LibertySons.org) – Media outlet CNN hosted a New Hampshire town hall in May featuring former President Donald Trump, moderated by Kaitlan Collins. The event bombed in the ratings, and critics panned the network for airing the piece only two days after the E. Jean Carroll trial ended in New York. It was reportedly only one in a series of questionable decisions that CNN Chairman and CEO Chris Licht made during his brief tenure. Licht stepped down from CNN on Wednesday, June 7, just over a year from when he started in May 2022.
Most observers argue Licht could have recovered from the Trump town hall fiasco. His true downfall stemmed from an article based on interviews he granted to The Atlantic's Tim Alberta, discussing his challenges while re-jigging CNN's corporate culture and fine-tuning the outlet's mission to provide excellent journalism. By his own admission, Licht made the mistake of allowing himself to become a focus in CNN's journey story, according to the New York Post. Too late, Licht apologized to his subordinates and coworkers, "CNN is not about me."
David Zaslov, CEO of Warner Bros. Discovery, CNN's parent company, chose Licht to assume control after the network dismissed Jeff Zucker for failing to disclose a long-term affair with a subordinate.
Licht inherited two problems. The first was that CNN had moved away from a centrist news culture under Zucker to one that became actively antagonistic toward Donald Trump specifically and Republicans in general. The second was that Zucker, though gone, maintained a loyal corporate culture following.
Many CNN employees considered Licht's policy and personnel decisions controversial. For example, he dismissed chief media correspondent Brian Stelter, White House reporter John Harwood, and prime-time star Don Lemon.
Zaslov announced that an acting leadership team headed by producer, talent, and creative developer Amy Entelis would guide the network until the executive finds a suitable replacement.
~Here's to Our Liberty!
Copyright 2023, LibertySons.org