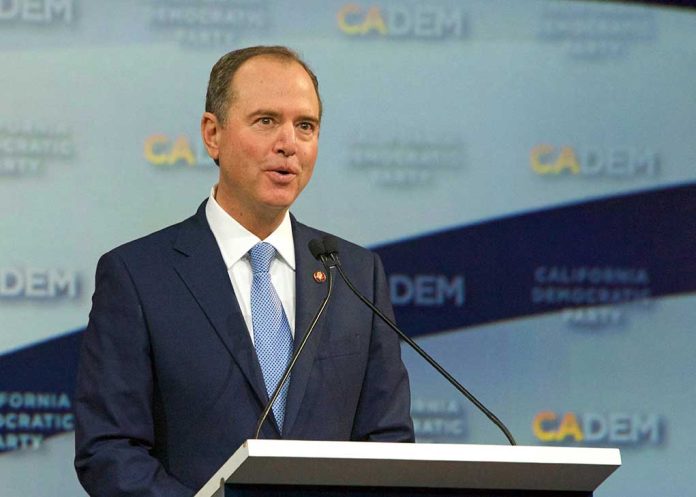 (LibertySons.org) – After gaining control of the House, newly elected House Speaker Kevin McCarthy (R-CA) decided to kick Representative Adam Schiff (D-CA) out of his seat on the chamber's Intelligence Committee. CNN host Dana Bash recently interviewed the lawmaker on CNN's "State of the Union." The topic of Schiff's ouster from the committee arose during the interview, and surprisingly, Bash called Schiff out, scrutinizing his previous claims regarding Trump allegedly colluding with Russia ahead of the 2016 election.
Democrat Adam Schiff triples down on the Russian collusion hoax. pic.twitter.com/T4HmvT1QVe

— RNC Research (@RNCResearch) January 29, 2023
The CNN host reminded viewers that Schiff had claimed there was "direct evidence" indicating that Trump covertly worked with Russia in the lead-up to the 2016 presidential election. However, as Bask explained, Special Counsel Robert Mueller said his investigation didn't find any evidence that Trump's campaign colluded with Russia in any way. The CNN host aptly pointed out that Schiff's mischaracterization of the results of the Mueller probe was one of the reasons McCarthy cited for his removal from the House Select Committee on Intelligence.
The California Democrat responded by claiming the manager of Trump's 2016 campaign had shared polling information with a Russian source. Schiff said that he, and many others living in the US, consider that to be colluding with a foreign power.
Pivoting to another line of questioning, Bash pointed out that Rep. Schiff had also the committee didn't talk to any whistleblowers prior to Trump's first impeachment trial. However, as the CNN host pointed out, The Washington Post fact-checked the Democrat and determined his claims were not the truth. In fact, WAPO gave him Four Pinocchios for deliberately misrepresenting the truth.
Schiff attempted to walk back his previous claim, stating that he meant the committee hadn't taken direct in-person testimony from any whistleblowers — a distinction The Washington Post clearly didn't buy. Schiff conceded that he should have "been more clear" with his answer.
~Here's to Our Liberty!
Copyright 2023, LibertySons.org