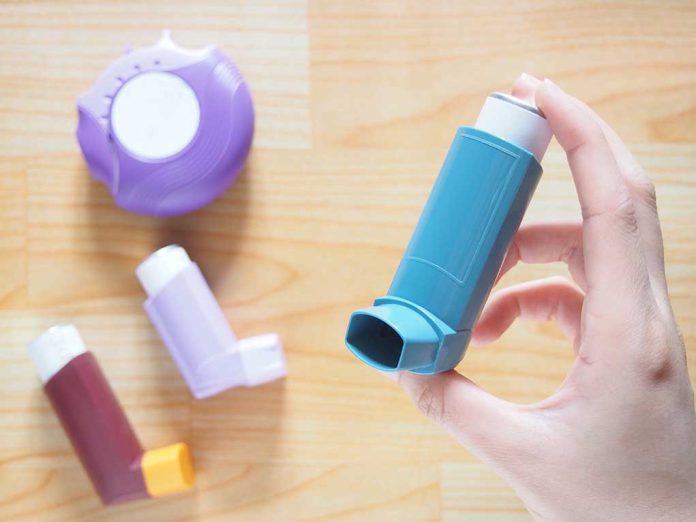 (LibertySons.org) – Cigarettes cause a range of health issues — that's a fact. When a tobacco manufacturer decides to get into the health business, it naturally raises some eyebrows.
Philip Morris International (PMI), the manufacturer of Marlboro cigarettes and other tobacco products, announced on September 16 that it will take over inhaler manufacturing company Vectura. The tobacco company will buy out almost 75% of the UK's company's shares.
Cigarette group Phillip Morris takes control of asthma inhaler maker Vectura https://t.co/ARoV1ciW2N

— Robbie Gramer (@RobbieGramer) September 16, 2021
CEO of PMI stated the acquisition is part of the company's Beyond Nicotine plan, which hopes to allow the manufacturer to increase its revenues from smoke-free products.
The irony of a tobacco giant getting into the business of selling products to heal lung diseases and conditions is enormous, and advocacy groups aren't happy about the move. Upon the announcement, PMI faced challenges from health groups, including Asthma UK.
A statement from the American Lung Association and the American Thoracic Society called the decision for PMI to invest in Vectura "reprehensible." The groups noted the tobacco company has made a fortune on selling harmful products and now is trying to make more money treating the health conditions it caused. They also expressed concerns that the company will find ways to use the inhalers to increase the addictive nature of tobacco products and that it represents a conflict of interest within the industry.
The deal looks to be moving forward despite objections. Ventura directors say the money from PMI would greatly benefit its ability to advance research and development and feel it's positive for the company.
~Here's to Our Liberty!
Copyright 2021, LibertySons.org