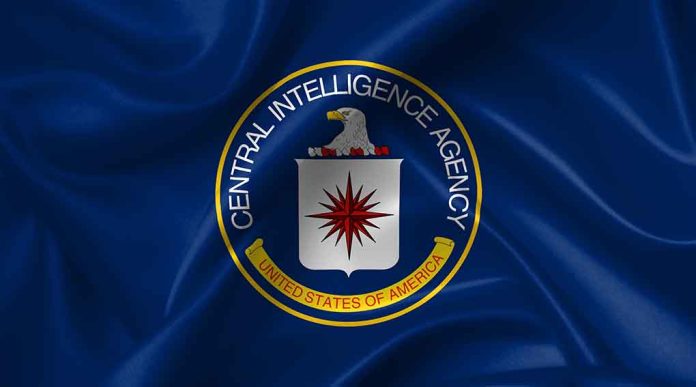 (LibertySons.org) – The infamous Hunter Biden laptop, allegedly abandoned at a Delaware repair shop, remains controversial for the documents the computer has allegedly yielded, prompting investigations into the younger Biden's finances, business dealings, and potential criminal activity. Yet, the laptop scandal may result in another investigation. A retired CIA agent says an active CIA agent asked him to sign the October 2020 letter, also signed by 50 other past intelligence officials, casting doubt on the laptop's provenance.
On Wednesday, May 10, the House Judiciary Committee and the Permanent Select Committee on Intelligence, along with the Select Subcommittee on the Weaponization
of the Federal Government, issued an interim joint staff report. The committees are specifically looking into how 51 former intelligence officials came to involve themselves in a presidential campaign by weighing in on the potential credibility of the recovered laptop.
Active CIA Employee 'Asked' Intel Veteran If He Would Sign Hunter Biden Letter: Report
https://t.co/JPjSl5Wk16

— Melanie (@MellieMAGA) May 11, 2023
David Cariens wrote to the House Judiciary Committee and the Permanent Select Committee on Intelligence regarding how he and his wife, Janice, also a former CIA operative, came to sign a letter calling the laptop's authenticity into question. Cariens was coordinating with the CIA's Prepublication Classification Review Board (PCRB) regarding the publication of his memoirs.
After telling him his book was approved with no changes, the PCRB contact informed Cariens of the letter, reading him a draft copy and asking if he would be willing to sign the statement. Cariens said he and his wife would sign.
The joint staff report never identified the PCRB agent, but it mentioned that Kristin Wood, Morell's former aide and a retired CIA official, who it claimed sent a mass distribution email soliciting signatures on October 19, 2019, at around 10:30 a.m., shortly before Cariens agreed to sign.
The former CIA agents who drafted the letter, Michael Morell, who was the acting CIA director from 2012 to 2013 and served as the deputy director since 2010, and Marc Polymeropoulos, both expressed shock and surprise at the unknown PCRB agent's action. Neither was aware that an active agent had taken steps to recruit former intelligence community personnel. Morell described the move as "inappropriate," and Polymeropolous called it "incredibly unprofessional."
While Morell, Polymeropoulos, and Wood felt they could ethically recruit signatories among retired intelligence colleagues, Morell and Polymeropoulos expressed clear reservations upon learning that an active agent became involved in the process because of potential ethical concerns it raised.
~Here's to Our Liberty!
Copyright 2023, LibertySons.org