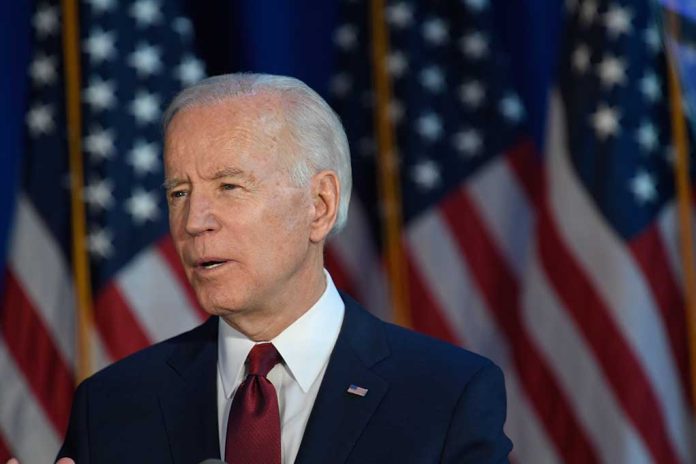 (LibertySons.org) – During a March 26 press release about the situation in Ukraine, President Joe Biden outraged many observers by saying Russian President Vladimir Putin "cannot remain in power." On March 27, retired General David Petraeus spoke out about what the president said on ABC's "This Week." He said the Russian president would likely take the statement as the US trying to push him out of power, which could "complicate matters" with the Ukraine situation.
Petraeus said Putin would not let the words go because he is well aware of the United States' past actions against hostile nations.
Biden's comment on Putin's future 'could complicate matters,' says former CIA director David Petraeus: President Joe Biden's unscripted shot at Vladimir Putin on Saturday raised many eyebrows in Washington and has… https://t.co/b1RuqYDmOd #News #Bidens #CIA #comment #complicate pic.twitter.com/BCKMkCHCyN

— Vincameno (@vincameno) March 27, 2022
Biden also warned the leader not to move into NATO soil. The unscripted statement put his administration under fire from world leaders.
Quickly after the statements, the White House started damage control. Officials brushed off the remarks as the president having meant the Russian leader couldn't continue to exercise his power over neighboring countries, not suggesting that he wanted a regime change.
Former Director of the Department of Homeland Security under former President Barack Obama, Jeh Johnson, criticized the administration's reaction on "Meet the Press." He said he wouldn't have "walked it back," even though Putin was in the wrong. Johnson said the Russian leader is a war criminal, and what he is doing is inexcusable.
WATCH: Jeh Johnson says Pres. Biden's ad lib on removing Russian Pres. Putin from power was "a statement of fact," and "everyone in the Western world agrees." #IfItsSunday

"I wouldn't have walked it back" pic.twitter.com/yvvT0gEX42

— Meet the Press (@MeetThePress) March 27, 2022
Most world leaders, though, agree more with Petraeus. They feel the remarks could escalate an already volatile situation, which they wish to avoid at all costs.
~Here's to Our Liberty!
Copyright 2022, LibertySons.org