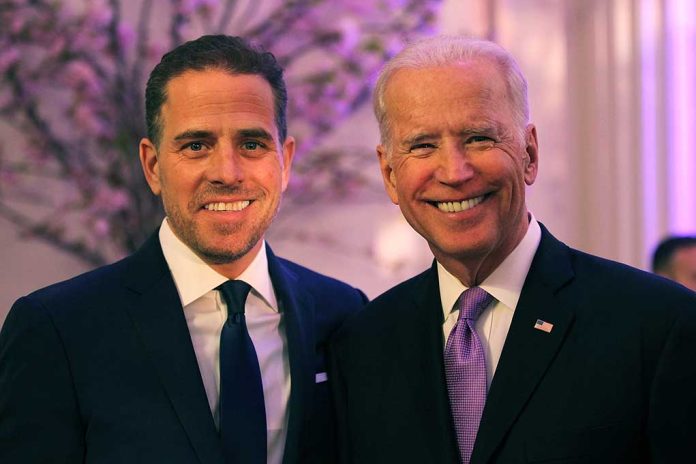 (LibertySons.org) – Chris Wallace recently interviewed President Joe Biden's sister, Valerie Biden Owens, on his new CNN+ show, "Who's Talking to Chris Wallace." He asked her some hard questions about her nephew, Hunter Biden. Owens defended her family, refusing to let the media host get under her skin.
Chris Wallace: "Why has Hunter had such a troubled life?"

Valerie Biden Owens: "Oh, Jesus, if I knew… He had… Look, he hasn't had a troubled life. He had an addiction." https://t.co/Ho8iRnVz2i

— Mediaite (@Mediaite) April 14, 2022
According to Mediaite, Wallace asked Owens about the younger Biden's past problems before asking about his questionable foreign business dealings. Under consistent drilling by the host over her nephew's issues, Owens did her best to try and elicit different questions.
Despite Owens' attempt to deflect the questioning, Wallace continued, asking her if people are right to assume Hunter Biden used his connections as the son of the then-vice president to secure his foreign business. Despite recent news of Biden's laptop contents, Owens replied that accusations are not fact, and nothing has come of the situation, legal-wise or otherwise.
Wallace then asked Owens if she thought her nephew secured all his foreign positions without any influence from his father, and she spoke of how smart and well versed in business Hunter Biden is. She also called him honorable, insinuating she firmly believes he secured those deals on his own accord.
Does the picture Owens paints of Hunter Biden seem accurate? Or is her view colored by her loyalty and love for her beloved brother's son?
~Here's to Our Liberty!
Copyright 2022, LibertySons.org