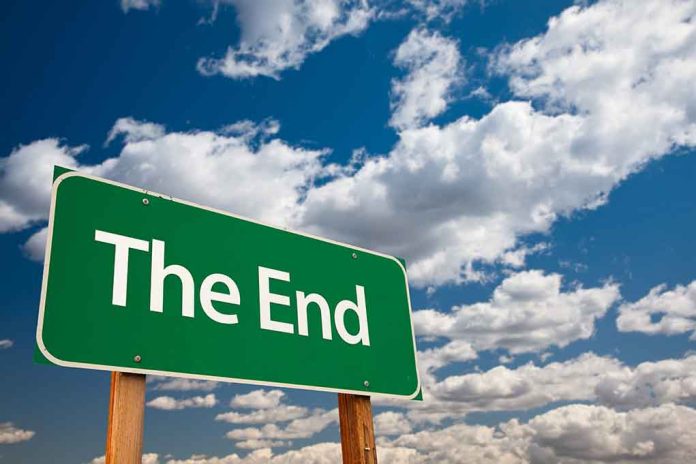 Beloved Snack To Be Discontinued
(LibertySons.org) – The Choco Taco is a decadent and creamy treat with chocolate-swirled vanilla ice cream filling and a topping of thick fudge and chopped peanuts. This Mexican grub knock-off is a fan favorite available through food trucks and stores that carry frozen goodies. But Klondike confirmed on July 26 it is discontinuing the product.
Twitter Melts Down Over Klondike's Iconic Choco Taco Being Discontinued: 'Unacceptable. Appalling. Outrageous'
https://t.co/UIcce8sJVX

— Erik Larsen (@dublin_erik) July 27, 2022
The decision is partly due to prioritizing which treats the company will continue to make. The Choco Taco, which has been declining in sales, didn't make the cut. The company explained removing low-demand items will allow the manufacturer to focus on more popular goods.
Some people took the news hard. Twitter was lit up with posts about the announcement as users expressed their disappointment. Others made it clear that they weren't ready for the change.
Me leaving the 7-Eleven with every Choco Taco in stock after hearing that they were discontinued pic.twitter.com/LhW6WB4BbG

— Rich (@UptownDC_Rich) July 25, 2022
Some business owners who carry the treat gave the company ultimatums to reverse the decision.
my gas station chain of over 200 stores will discontinue selling your products until the choco taco is reinstated. Your move ice cream nerds

— Stephon Marbury Sr. (@StephMarburySr) July 25, 2022
The snack originated in 1983, when an ice cream truck driver got the idea for something unique that played on a common favorite food item. During the height of its popularity, the frozen concoction graced the Taco Bell menu; the dessert returned to the fast food chain in limited markets earlier this year. Have you ever tried the Choco Taco, and if you did, was it as tasty as fans claim?
~Here's to Our Liberty!
Copyright 2022, LibertySons.org