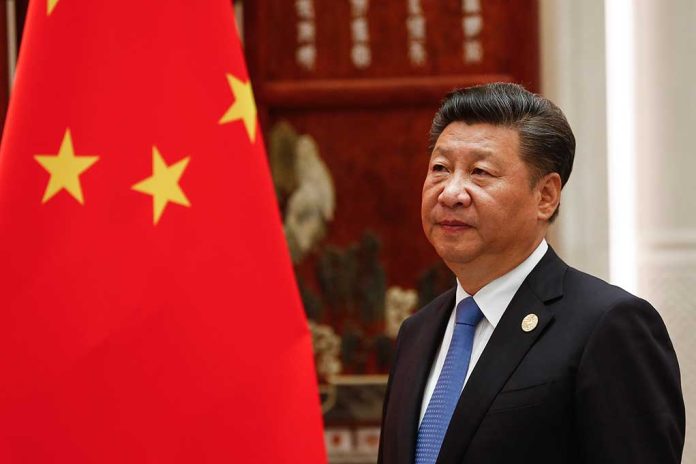 Chinese "War" Scheme Underway…
(LibertySons.org) – Representative Jim Banks (R-IN), who introduced the Taiwan Weapons Exports Act of 2022 on June 13, said he's confident China is planning an attack on Taiwan. The lawmaker is leading a group of Republicans pushing legislation to move weapons to the island nation on an accelerated timeline in hopes of discouraging further conflict.
China Plotting 'War of Aggression' in Taiwan, GOP Lawmaker Warns

Via @Kredo0 https://t.co/7v7eJjAwfM

— Washington Free Beacon (@FreeBeacon) June 19, 2022
The act, currently under review by the Committee on Foreign Affairs, seeks to eliminate roadblocks and allow quicker congressional approval on weapons deliveries to Taiwan. Banks urged for the passing of the legislation because he feels the Biden administration will make the same mistake with Taiwan as it did with Ukraine — waiting until after an invasion to act. He explained arming the nation might make Chinese officials think twice about escalating into war.
Senator Josh Hawley (R-MO) has a sister bill in the Senate that he introduced on April 7.
A US Department of State official confirmed the agency continues to monitor the situation between China and Taiwan. There is some concern about the relationship between China and Russia, which appears to be gaining strength.
Banks claims China is learning from Russia on how to invade Taiwan without US interference. He explained the multiple times China has encroached upon Taiwan's airspace in 2021 is alarming, and his bill is a solid deterrence.
The Biden administration is taking a wait-and-see approach to the situation in the Indo-Pacific, focusing on maintaining a neutral stance. The State Department maintains the United States will abide by the Taiwan Relations Act to ensure "peace and security" in the region.
If the measure passes Congress, what will that mean for US/China relations?
~Here's to Our Liberty!
Copyright 2022, LibertySons.org