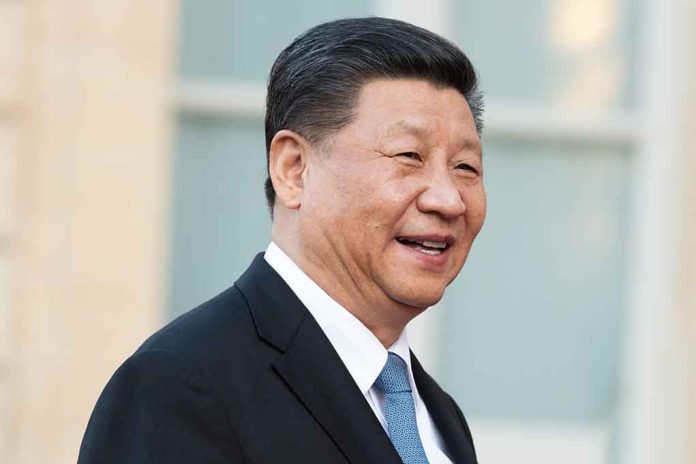 China Makes Genocide Announcement – Not Even Hiding It
(LibertySons.org) – United Nations High Commissioner for Human Rights, Michelle Bachelet, visited China on a six-day tour, which ended on May 28. Bachelet is making headlines for not addressing human rights issues within the nation while on the trip. Instead, Breitbart reported she focused on the nation's ability to reduce poverty.
China Applauds U.N. Human Rights Chief for Whitewashing Genocide https://t.co/NxnmgwUkA9 via @BreitbartNews

— southsher (@southsher) May 31, 2022
The Chinese Communist Party (CCP) was happy with her avoidance of the Uyghur Muslim genocide. The state's paper, the Global Times, reported Bachelet met with many different people freely without anyone watching over her. The publication claimed she didn't address any human rights issues because they claim the atrocity is a conspiracy theory concocted by the West and the US. The piece continued to use the CCP's excuse that any crackdowns on minorities were only to protect the country from terrorists.
Dolkun Isa, president of the World Uyghur Congress, called Bachelet's visit a waste. He stated she had the chance to see what was really happening and bring justice to the Uyghur. He also accused her of marring the "credibility" of her office. US Secretary of State Antony Blinken expressed concern that the CCP interfered and placed conditions on the high commissioner so that she could not adequately assess the human rights situation.
Bachelet released a statement upon the conclusion of her visit to explain she was not in China to investigate. She was there to express human rights concerns to leaders. The high commissioner also recognized issues in the nation regarding the Xinjiang Uyghur Autonomous Region.
~Here's to Our Liberty!
Copyright 2022, LibertySons.org