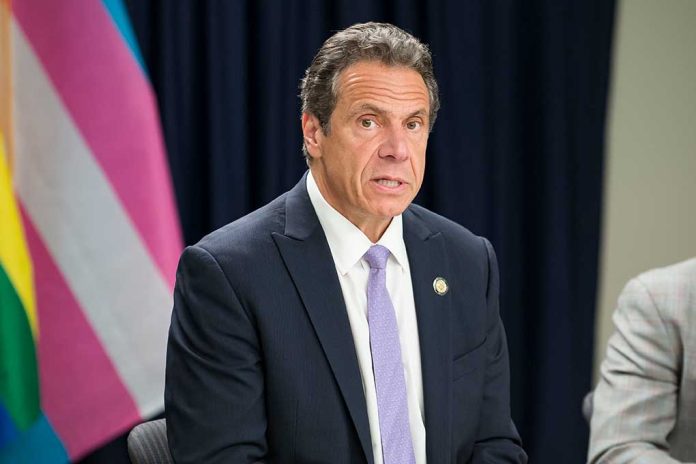 Fallen Democrat Accused – Alleged Victim Steps Forward!
(LibertySons.org) – Former New York Governor Andrew Cuomo hasn't shaken the trouble that's been following him since accusations of sexual harassment chased him out of office in 2021. A former assistant, who was one of his accusers, filed a civil rights lawsuit to hold him and others within his administration accountable for harassment, discrimination, and retaliation.
Charlotte Bennett Files Federal Lawsuit Against Ex-Governor: 'Lonely' Andrew Cuomo 'Was Willing to Date Someone over the Age of 21'https://t.co/TyfaX5yrsx

— Law & Crime (@lawcrimenews) September 15, 2022
Charlotte Bennett came forward with her claims against Cuomo in 2021, which helped to remove him from office. Still, she said she's suffered from what he did to her, prompting this case.
In her petition, Bennett said the treatment she had to endure while working under Cuomo was humiliating and left her suffering from depression, anxiety, and related health issues that eventually led to her forced resignation. The filing also noted the other named defendants failed to properly handle her reports of sexual harassment and ensure they went to the correct authorities. Instead, she received a reassignment to another office, where she had to take a demotion of status.
The complaint alleges the issue with the governor ended her career in public service and left her with lasting health effects. The former assistant seeks punitive damages, interest, and reimbursement for the cost of bringing the case.
Cuomo has continuously denied the allegations that he did anything improper. He explained Bennett misunderstood him, and he was only offering her support. This lawsuit is a reminder that the former governor isn't immune to the consequences of his past deeds — even out of office.
~Here's to Our Liberty!
Copyright 2022, LibertySons.org